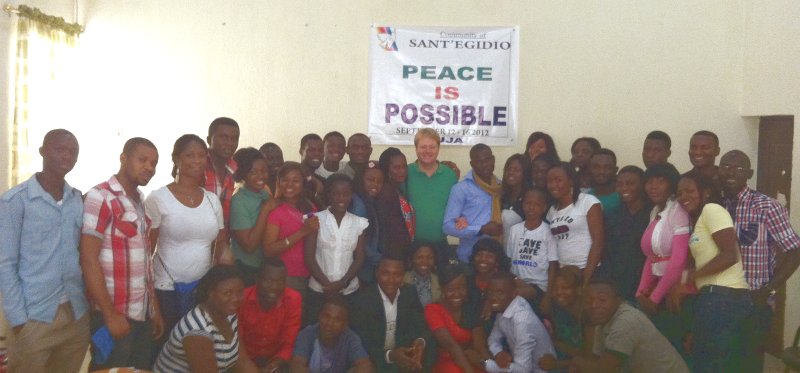 Abuja – "Peace is possible'. With this motto, from September 13th through September 16th, forty representatives of various Communities of Sant'Egidio present in the country, were gathered in Abuja, in order to find out together how they can be an actor of peace in the violent context of the country.
In fact, while Nigeria likes to present itself as a peaceful country, unfortunately violence is spreading. There is a daily violence, with a culture of lynching and unlawful executions. There is criminal violence answered by police and military violence. From time to time there are violent interethnic clashes, there are bloody crisis of intercommunal violence between Christian and Muslim groups, until the brutal terrorism of the Boko Haram.
In this context of generalized fear, hatred and prejudice, the Communities of Sant'Egidio commit themselves to have a different view and a different word. In the School of Peace, a culture of peaceful coexistence is communicated, which educates children, families and neighborhoods to live together in peace. In daily life, personal links of friendship an gestures of solidarity between Christians and Muslims help to overcome a lot of simplification and prejudice. The testimony of pastor James Wuye and imam Mohamed Ashafa from Kaduna – two former enemies who reconciled and who work together now for peaceful coexistence and dialogue between Christians and Muslims – triggered a reflection on the possibility of reconciliation and forgiveness, even after the most terrible events.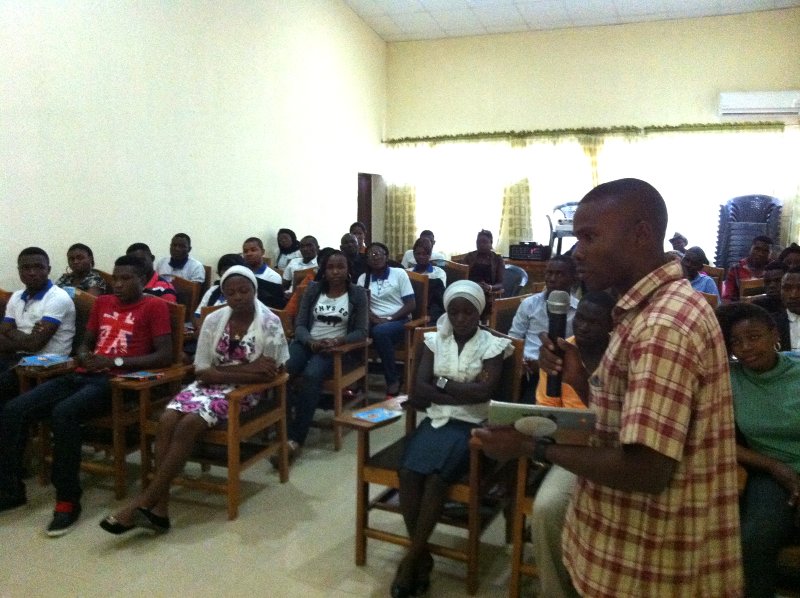 In a meeting with the representatives of Sant'Egidio, the Apostolic Nuncio in Nigeria, Mgr Augustin Kasujja, incouraged the members to continue their voluntary commitment for free for the poor and for peace. "There is a lot of pessimism and cynism out there, but you are a reality which believes it can change the world. And indeed, with the Word of the Gospel you can change the world."
The training ended with a public conference at which participated 150 youngsters of the FCT, Abuja.
The Community of Sant'Egidio in Nigeria counts about 300 members and is present in seven different states: FCT Abuja, Lagos, Niger, Nassarawa, Kaduna and Plateau.