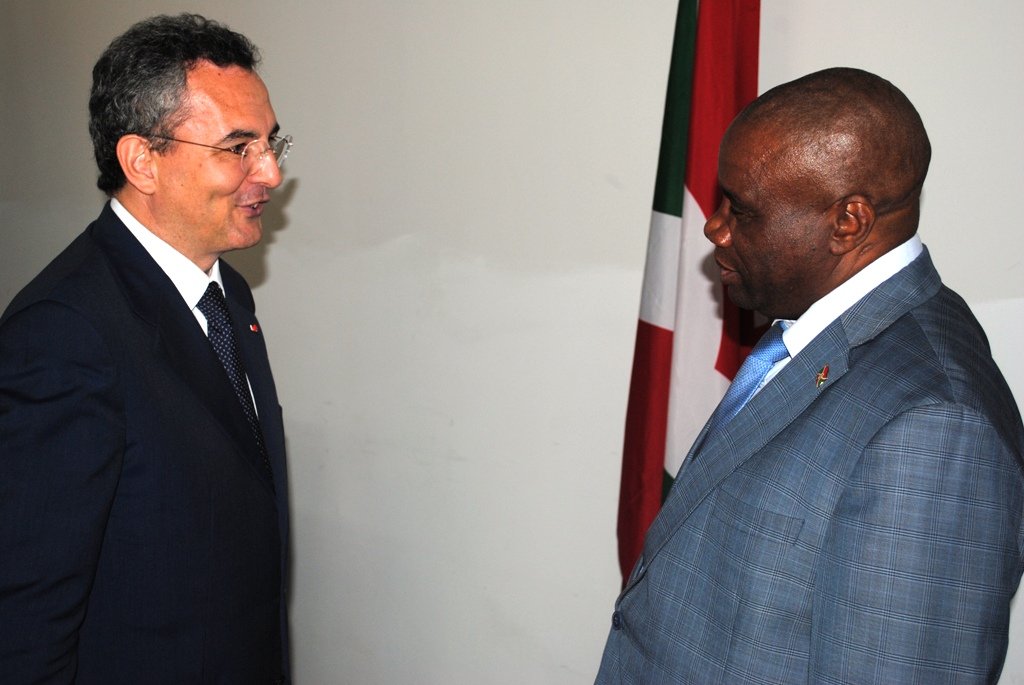 A headquarters agreement between the Community and the Republic of Burundi
was signed on Monday morning in Bujumbura, in the presence of Burundi's Foreign Minister and Marco Impagliazzo.
The agreement grants a full recognition of the activities of Sant'Egidio in the country, the inviolability of the premises and a few advantages for the members of the Community. The Foreign Minister underlined that, with this formal act, the long work for peace by Sant'Egidio andthe service to the poor and peace education of the young generations of Burundi are recognised. Impagliazzo recalled that the Community is actively engaged in the defence of life, from the children to the elderly.
One of the most significant moments of this defence led to the abolition of the death penalty in Burundi in 2009.
Then the delegation met President Pierre Nkurunziza, to whom they expressed the Community's commitment on the defence and protection of the elderly and the poorest. The President thanked for the great and effective work for peace and expressed his desire to be with the Community in the defence of the elderly.