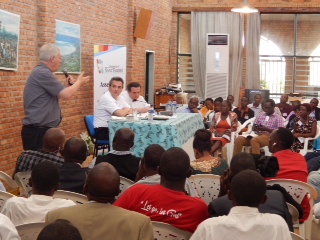 In Bujumbura, capital of Burundi, the representatives of the Communities of Sant'Egidio in East Africa (Burundi, Rwanda, Tanzania, Uganda, Kenya, DRC) met from 11 to 14 July in the presence of President of the Community Marco Impagliazzo and a delegation of Sant'Egidio from Rome.
With regard to the visit of Pope Francis to the Community, they reflected on the invitation of the Pope to move forward on the issues of prayer, the poor, and peace.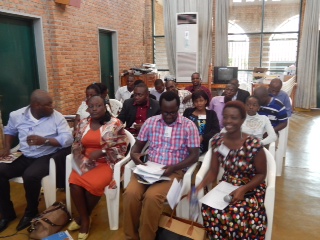 Questions have been asked about how to develop the movement of theYouth for Peace, and how to work in an incisive manner for the construction of societies more welcoming to the elderly and children by counteracting the culture of waste. The perspective is that of an Africa living the Christian humanism in the light of the gospel and the centrality of the person.
The Sunday liturgy was presided over by Bishop Leon Lemmens at the Marian shrine of Mount Zion, on one of the hills of Bujumbura.