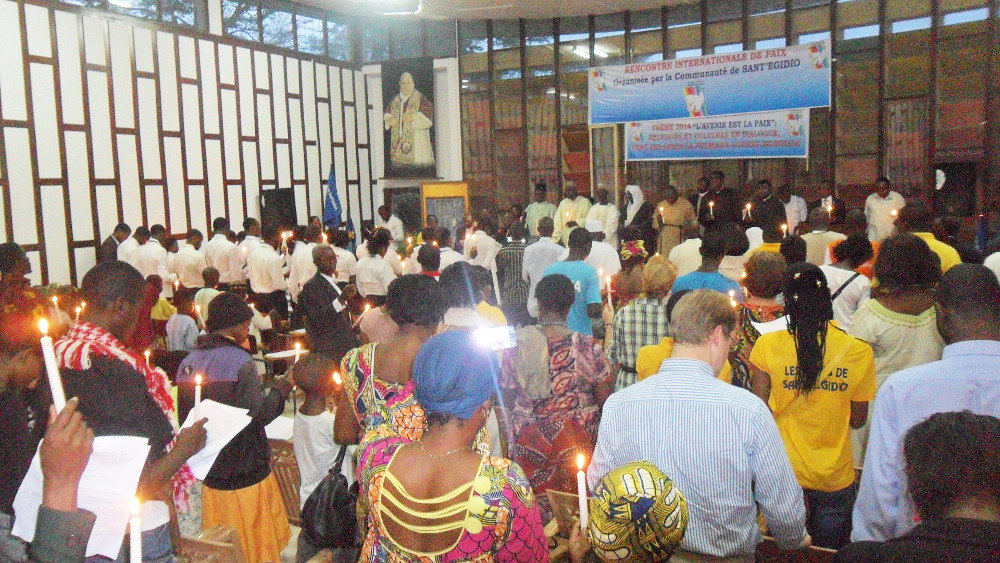 A large room, full of colours, brought together more than 400 people of different religious affiliations on 9 September, in Yaounde, the capital of Cameroon.
All the major religious components of the camerounese society were represented: the Catholic Church (with mons. Jean Zoa and mons. Essama), the Orthodox (with Father Etendi and Father Damien), Protestants (with Reverends Ntonga and Memouna), Muslims (with several imams, including the Grand Imam Adamou, imam Sadou and imam Djibril), Jews (with Rabbi Jean). All have testified their gratitude to Sant'Egidio for the commitment to carry forward this spirit of dialogue in a country that, at this time, feels the threat of Boko Haram strongly.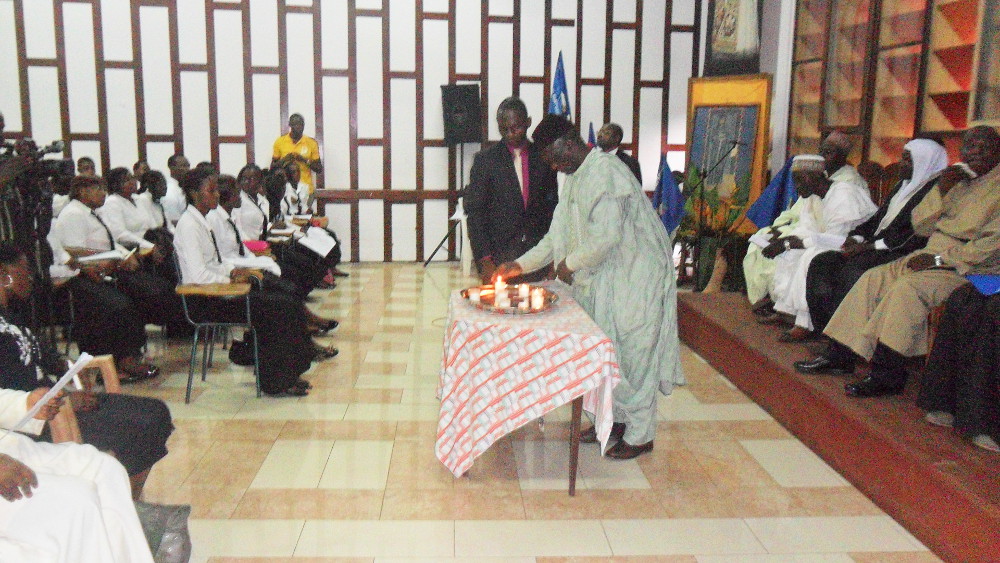 The meeting, simultaneously celebrated with that of Antwerp, had the same title 'La paix est l'avenir - Religions et culture en dialogue, cent ans après la première guerre mondiale" and ended with the signing of the Appeal for Peace.
Along with the prayer for peace, a special remembrance was made of the victims of the Ebola epidemic.
At the end of the ceremony they all turned on a peace light pledging to bring peace in their respective communities, so that Yaounde and all Cameroon are illuminated by the enthusiasm and commitment to dialogue and peace.