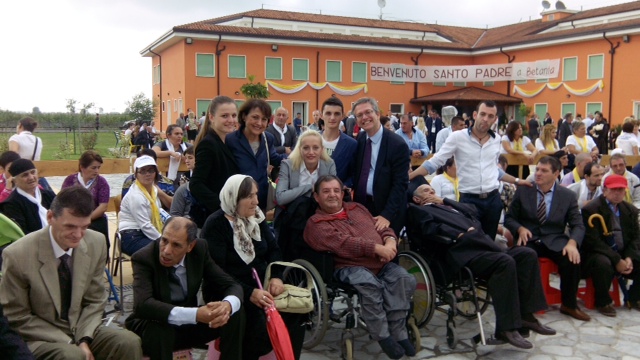 Hundreds of thousands of people from all over Albania, poured into the streets of Tirana to welcome Pope Francis.
All along the route to the University Square (now named after Mother Teresa of Calcutta), where Mass was celebrated, were visible the giant posters of martyrs of all religions persecuted and killed during the communist regime of Enver Hoxha.
It was a busy day characterised by the great affection and enthusiasm with which the Pope was greeted.
"The eagle does not forget its nest, but flies into the heights… All of you, fly into the heights! Go high! It is the invitation that Pope Francis has addressed to all Albanians, remembering that their country, characterised by the coexistence between Christianity and Islam, can make a great contribution to world peace by demonstrating that "it is possible to live together".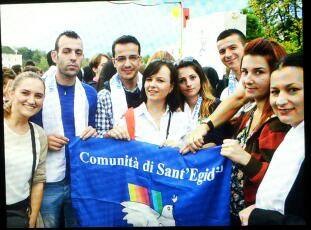 The Pope, in his homily addressed a greeting to the many young people present: "In particular, I extend an invitation to the young, of whom there were so many along the way from the airport to here. This is a young people, very young! And where there is youth, there is hope. Listen to God, worship him and love one another as a people, as brothers and sisters". Before leaving, the pope wanted to meet the poor and personally greeted also the elderly that the Community goes to visit in various Albanian nursing homes and the psychiatric patients of the Family Home "Sant'Egidio" in Tirana.
During the visit, Pope Francis also met a delegation of the Community that greeted him, telling him of the Prayer for Peace to be held in Tirana in 2015 "Bravi!" It was his reply.