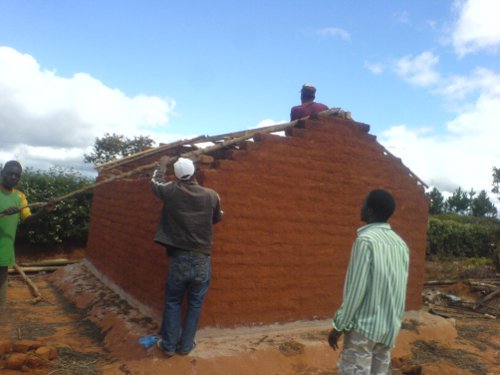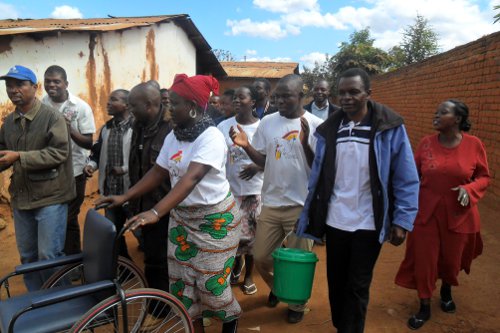 Malawi is one of the poorest countries in the world. And the poor among the poor are the elderly, since there is still no public system of welfare, the lengthening of life is a recent phenomenon, and people who are aged are often lonely facing life's difficulties.

In this social and cultural context, the Community of Sant'Egidio gives voice to a new sensitivity towards the elderly, either through cultural initiatives, like courses "Long Live the elderly", or with concrete gestures of solidarity.
In Mzuzu, the capital of the northern region of the country, the Community of Sant'Egidio has rebuilt the house of a senior who lives alone in the neighborhood of Katoto. In the picture, we see the time of the construction of the roof.

In a very poor area of Lillongwe, when the youth of the Community have donated a wheelchair for an elderly disabled person, not only has the whole neighborhood rejoiced at this gift, but moved by this small gesture of solidarity, many have collected food and have delivered to Khofi.

Even in Blantyre, the Community has found a home for an elderly, Yohane Munga, who lived down the street, homeless. This time it was not built, but rented. The youth of the community will care for the support to Yhoane who, together with the house also found a new family.

Also in Mupasa, a village in Thyolo district, in the far south of Malawi, the community built a house for an elderly man who lived without a roof. The new home was delivered to Mr. Golden on December 4 with an official ceremony.