42° Anniversary of the Community of Sant'Egidio in Yogyakarta (Indonesia)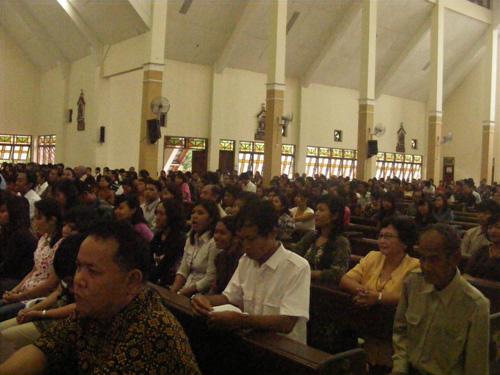 The Liturgy for the 42nd anniversary of the Community of Sant'Egidio was celebrated on Sunday 7th February in Yogyakarta, in the church of Priwulung, close by the house of the Community.
Few hundred people particpated to the liturgy that was celebrated by five priests whop are good friends of the Community. At the end everyone wasa invited to see an exhibition explaining the woprk of the Community in Yogyakarta.