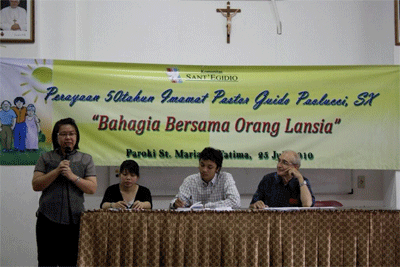 Conference in Jakarta (Indonesia): "It is beautiful being with the elderly"
27th July 2010

"It is beautiful being with the elderly": this is the topic explored at the Conferente held last 25th July Jakarta (Indonesia) and organised by the Community of Sant'Egidio, to illustrate the living conditions of the elderly, especcially those living in the institutes, and the friendship the Community has been building with them since 2003.
The conference started exploring this ongoing friendship and its evolution between the Community and the elderly.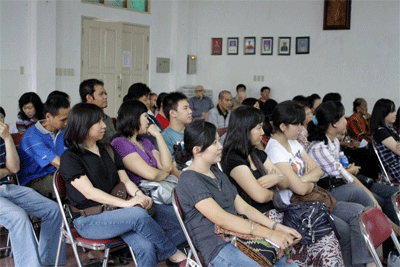 Other contributions covered further issues, such as the living conditions in the institutes, the relevance of the personal relationship and the visit the elderly receive; the presence of the elderly in the Bible.
L'incontro, a cui ha partecipato un pubblico folto e interessato, si è concluso con le testimonianze di una giovane e di un'anziano The conference, where a large and interested audience gathered, ended with the testimonies of a young woman and an elderly person showing, through their stories, the beauty of a friendship become an alliance among generations.