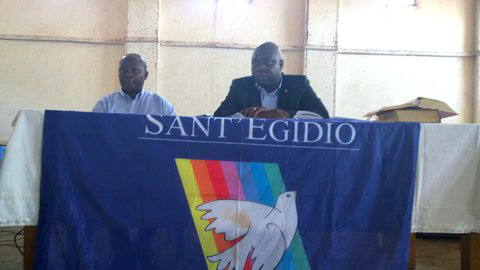 The Community of Sant'Egidio in Bukavu, Democratic Republic of Congo, launched, in various cities across the country, a campaign of popular mobilisation in favour of life and against the death penalty and all forms of violence.
The initiative aims to raise awareness of Congo's public opinion, in a country where the death penalty is still in force. These days various cities of the province of South Kivu are joining the campaign "Cities for Life": a particularly significant fact in a country like the Democratic Republic of Congo, whose law still provides for the death penalty.
Many high school students, along with their parents, participated in two conferences on the death penalty held at the Bagira municipality, near Bukavu, reflecting on how to promote a new culture of life. On the occasion they also launched a signature campaign for the abolition of the death penalty and against all forms of violence, such as lynching, dramatically frequent in the city.

Many could hear the recent message from Pope Francis against this barbaric and inhuman practice, reaffirming that everyone must always be given a chance for redemption, regardless of the fault committed: no authority can be empowered to dispose of the lives of other men.