20 years after the signing of the Dayton Peace Agreement and on the centenary of Italy's entry into the First World War, 150 high school students from Florence, Livorno, Pisa, Pontedera and Lucca made a "journey of solidarity" to Sarajevo, accompanied by the Community of Sant'Egidio.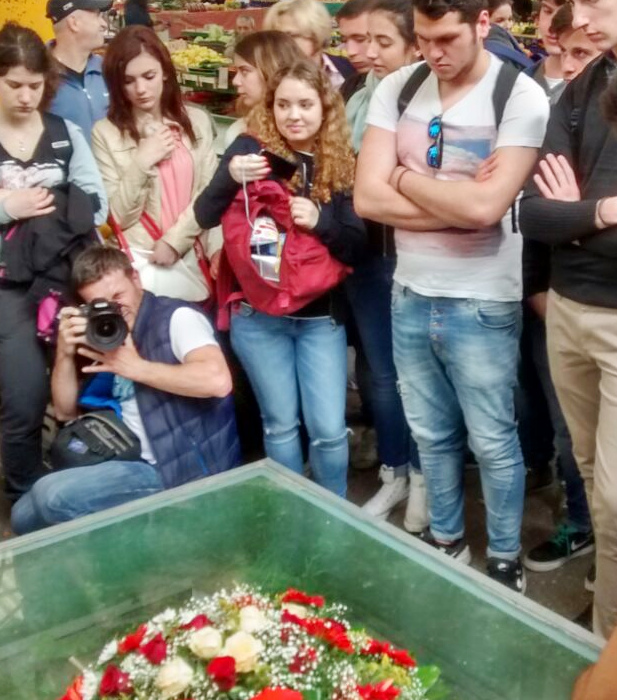 The journey allowed these young people to learn about a war in the heart of Europe, that of the Balkans of the former Yugoslavia, which divided a country symbol of coexistence. The students visited some of the most significant places of the city and met Cardinal Vinko Puljic, Professor Enes Karic of the Faculty of Islamic Sciences and the president of the Jewish Community Jakob Finci.

"It is beautiful to see here so many young people that are hope for the Europe of the future - said Cardinal Puljic – It is hard to explain what it means to survive the war. As a shepherd, I wanted to give hope".

At the end of the journey, in the presence of the Mayor of Sarajevo and some representatives of the youth of the city, the students placed a wreath of flowers at the market where, on 5 February 1994, 68 people were killed.