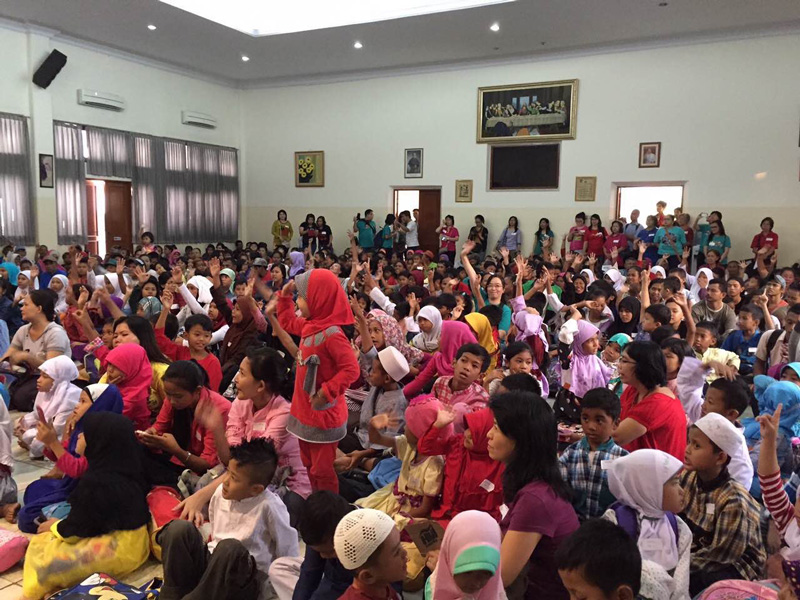 More than 700 people all together: about two hundred friends of Sant'Egidio who, from all over Jakarta, gathered to prepare the dinner and 500 guests: poor muslim children and families and homeless from the poorest areas of the megacity.
They are here to honour a tradition who in muslim world accompanies the fast of Ramadhan: the Iftar (in indonesian "buka puasa"), the common dinner that families and friends take together after the sunset.
SInce asome years. the Community of Sant'Egidio offers this opportunity to the poorest, those who don't have the chance to break the fast in a large home, because they live in the slums or are even homeless.
This year a large Catholic School, Santa Maria Institute, opened its doors for this gathering, full of joy and colors which is a sign of the commitment of Sant'Egidio for a coexistence that is not only peaceful, but respectful of cultural and religious differences.
Look the photogallery on facebook e il VIDEO on YOUTUBE