The ''School of Peace'' for Refugees in Nyumanzi settlement, the primary school for refugees from South Sudan established in North Uganda by the Community of Sant'Egidio together with the Diocese of Arua, is becoming a reference and a model for other primary schools in Uganda Settlements. The School is a home for thousands of children who had to leave South Sudan because of the war and ethnic violence. More than half a million people fled from South Sudan currently live all over Uganda.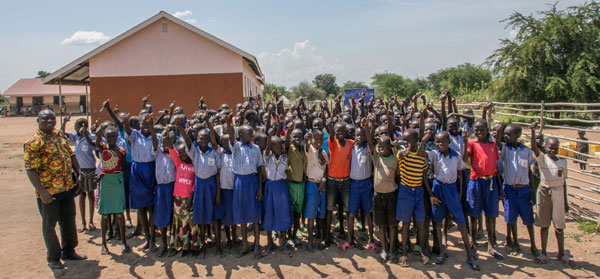 The School of Peace offers to the students not only a stable place where they can study, but also a nutritional support. In this year we have begun to provide over 800 children and adolescents attending the school with a free meal at the end of lessons.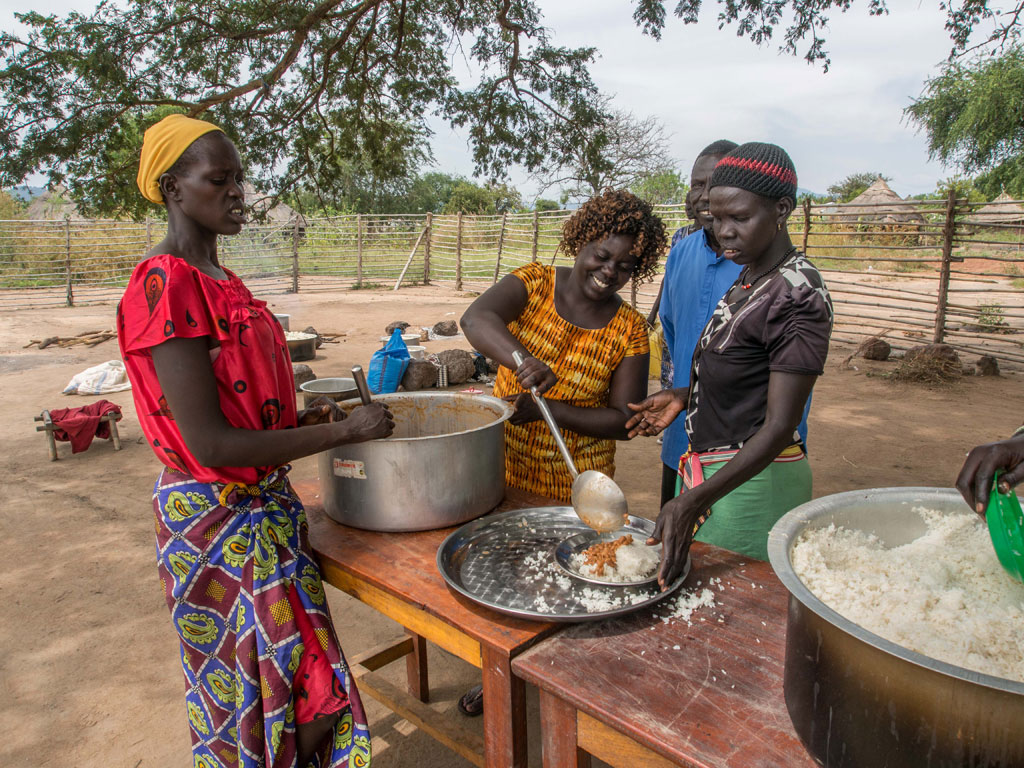 Some women of Nyumanzi prepare lunch using a field kitchen. At 1:00 pm the distribution of meals begins, in partnership with the friends of the Community of Sant'Egidio from the nearby town of Adjumani.
Not only that: a kitchen garden for vegetables and greens is going to be soon organised in the school yard, and the school will be provided with benches suitable to taller and grown-up students.
The construction of new toilets, and of a new block of classrooms for students of the first classes is also planned for the nearby future.
The good news are not limited to new buildings. The quality of teaching is also improving. For the mid-term exams, made with criteria shared by the school system in Uganda, 76% of the students passed. The school dropout rate is minimal. The school of Nyumanzi, many people say, heals faster the wounds of the war!