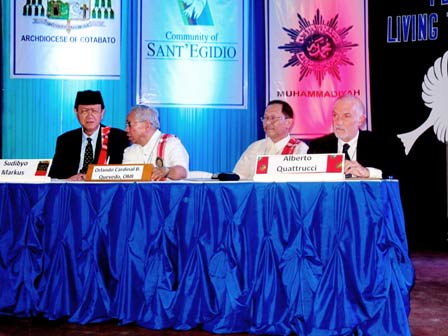 A great meeting for peace and reconciliation in the region of Mindanao, organized by the Community of Sant'Egidio and Cardinal Archbishop Orlando Quevedo, in collaboration with the Islamic Indonesian Association Muhammadiyah was held on 6 and 7 June, in Cotabato in the southern Philippines.
"Peace is living together". This is not only the title of the meeting, but a program of work and commitment that the organizers and participants undertook, so that a new page of history is written in this region that for decades has been struck by a bloody civil war.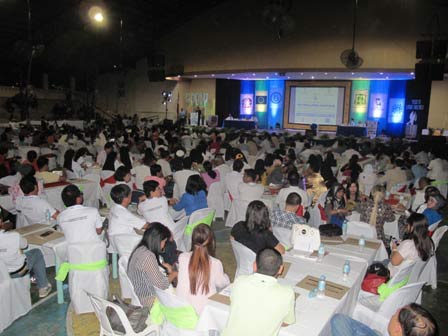 It is the first major step, after the signing of the peace agreements of 27 March in Manila, so that they will receive practical implementation with the involvement of all the representatives of civil and religious society in the region, to build together a future of peaceful coexistence.

The two days of debate and dialogue and saw a large turnout. It is a sign of the importance of this step and the desire for peace that exists in all the religious and cultural realities in Mindanao.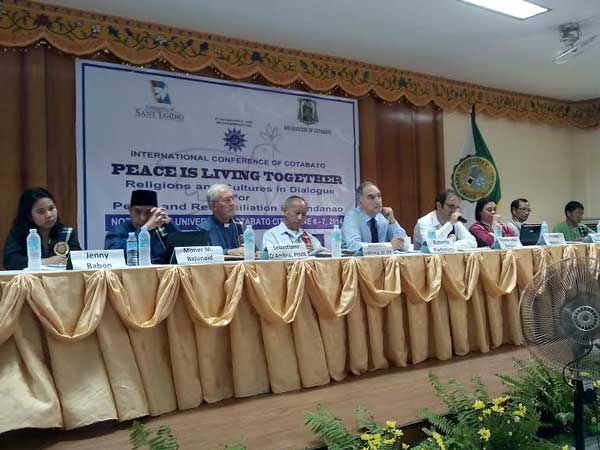 Besides the representatives of the Community of Sant'Egidio, Archbishop Orlando Quevedo, and the delegates of Muhammaddiyah, all the major players of the peace treaty, both from the government and the MILF (the Islamic Front for the liberation of Mindanao ) were present. Moreover, the top levels of MNLF.
The conference also gave voice to local groups of inter-religious dialogue, to the representatives of the various components of Islam, and of the Catholic Church.
It is the first time in the History of Mindanao that all those who have been struggling for peace, with different means, gather together in a spirit of cooperation to fidn a common way forward.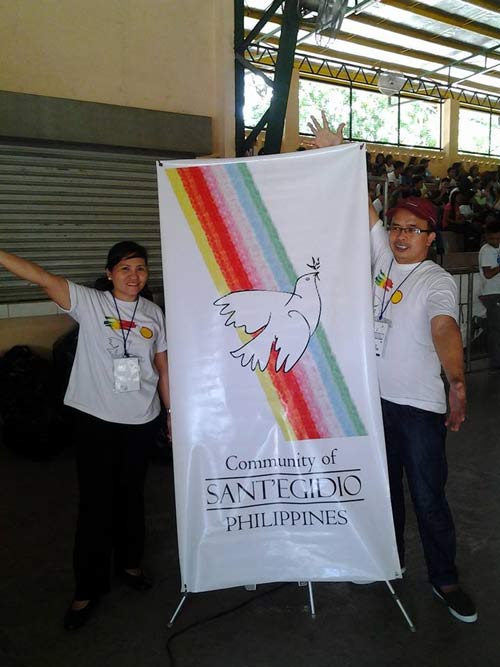 At the end of the congress more than a thousand youth, both Christians and Muslims, included the Youth for Peace of Sant'Egidio, walked across the city in a peaceful march that reached teh religious and political leaders bringing to them the dream of peace of the young philippines generation.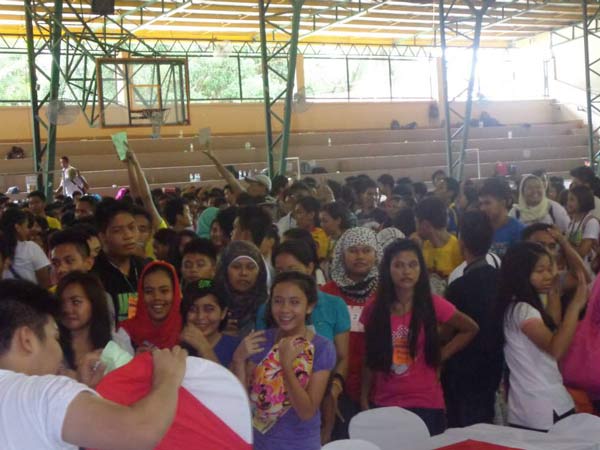 The final appeal, read by the youth, and signed by all the participants to the Congress, says: "We have a dream, that the new generations of this beautiful country may discover the joy of living together. We will not allow anyone to steal away this dream and will continue working everyday because peace is living together".