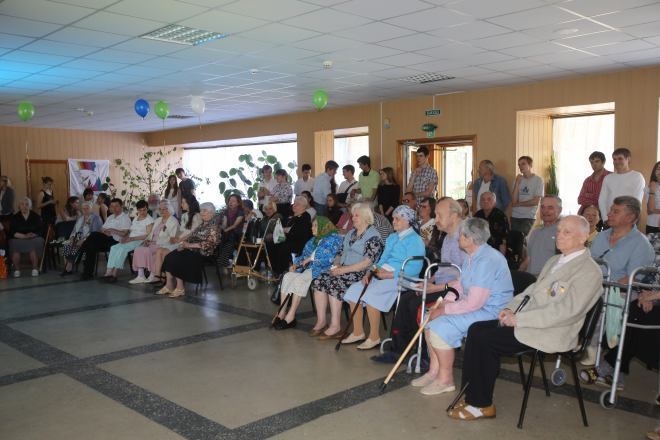 On May 9, the day that commemorates the end of the Second World War, the Community of Sant'Egidio in Kiev has promoted for several years "The day of solidarity between the generations." In one of the Institutions for the elderly of the city a party organized by Sant'Egidio was attended by many high school and college young people belonging to the movement "Youth for Peace", with 230 elderly people living in the institution, many of whom are alone and without hope in the future.
For many, who lived through the years of the Second World War, May 9 is a special day, felt with great emotion. The elderly feel sad, abandoned and lonely, just when the country celebrates this day, for many of them full of memories.
For this reason, the Community has decided to invite many young people to fill the institution of an atmosphere of celebration and friendship. Young people, in fact, have prepared sketches, songs, poems and dances. Throughout the day we breathed a family atmosphere, in which the elderly felt useful and loved.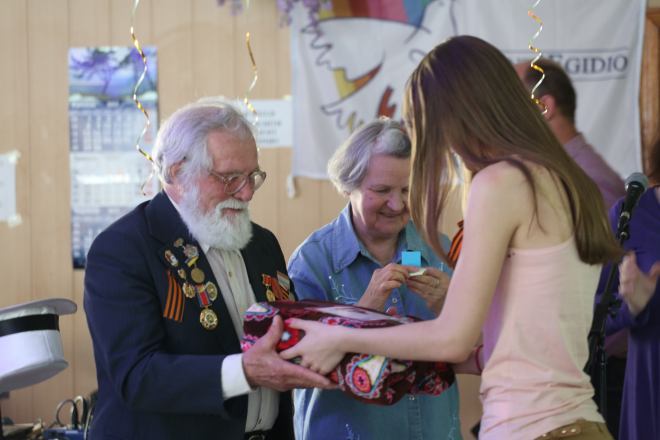 The presence of so many people made them very happy and it was also an opportunity to talk to them, and exchange the experiences and values for which they lived.
There was as much emotion in the young people, especially for those who had entered for the first time in the home and have seen the real situation faced by the elderly.
Some students of the movement "Youth for Peace" regularly visit the elderly in several institutions.
Solidarity between generations is increasingly an important message for a society in which the fate of the elderly is often abandonment and isolation.