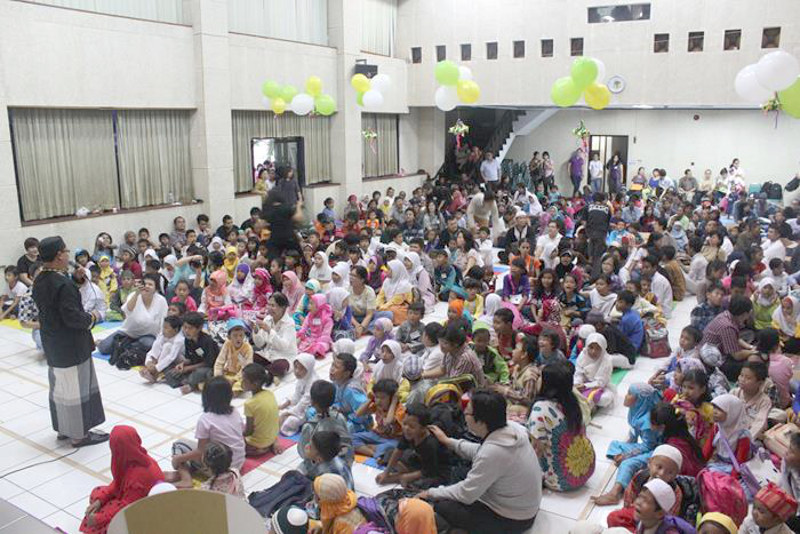 The month of Ramadan is a blessed month for Muslims, called the holy month, the time of purification of sins to get closer to Allah the Almighty. The tradition during Ramadan is to break fast with the family at the time of the Maghreb (the sunset). But our poor friends, who live on the street, do not have the possibility to celebrate this family rite.

As in previous years, as a form of love and in the spirit of sharing, in the month of Ramadan in 2013, the Community of Sant'Egidio of Jakarta organised a joint Iftar event for the friends on the street and the children of the School of Peace. The purpose of this event is to provide the opportunity, for the friends on the street and the children of the School of Peace, to follow the prayers of Ramadan, so as to build the spiritual life and go out with the other friends in an atmosphere of intimacy and familiarity, so rare in their daily lives.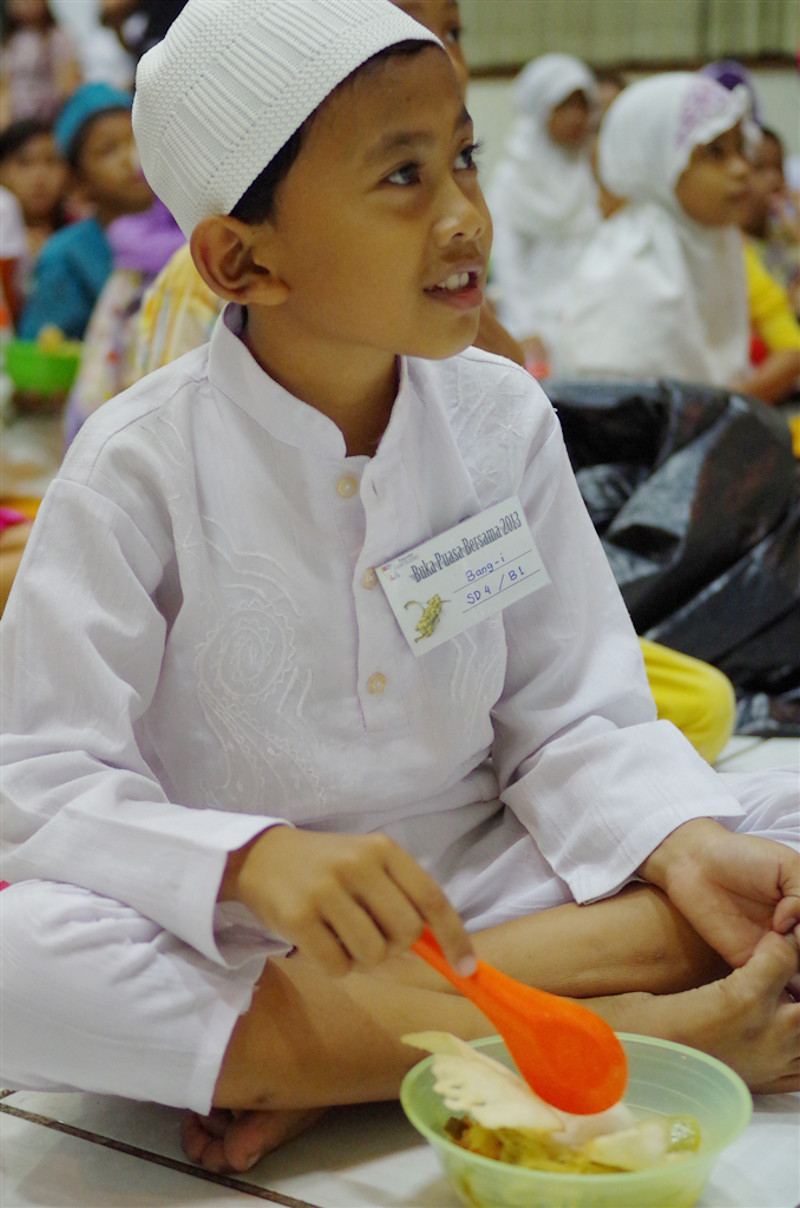 The big party was held in the Hall of the National Library. The children of the School of Peace and the friends on the street were invited personally, one by one, with an invitation letter, as they do for the Christmas Lunch, a sign that each of them is expected and is a special friend. And every friend on the street is given the prayer clothes: parei for men and mukena for women, so that they can perform their prayers well, which they rarely do in their daily lives.

The event opened with songs and dances, in a festive atmosphere: the friends on the street danced happily. Then there was the time of spiritual purification led by a well-known religious man, Ustadz Restu, a friend of the Community, who involved everyone in the spiritual purification. Then, the breaking of the fast with sweet cold tea and pastries. After that, the ablutions and the prayers, so exciting for those who, like the friends who live on the street, under the circumstances, rarely perform day after day. After the prayer, the meal together and then gifts of food and drinks for each of them. Everyone was happy for this opportunity to spend an evening in a true family atmosphere.
A special family of hundreds of people of different ethnicities and even religions, where, however, there was a friendship and love atmosphere. We hope that this atmosphere of familiarity and friendship remains to colour our lives forever.