Guayaquil (Ecuador): Medical examinations free of charge for elderly and children in the house of the Community
16th June 2010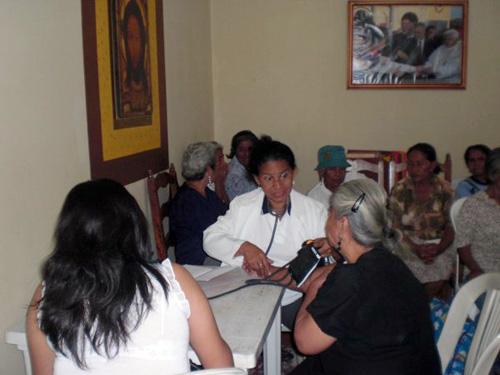 On Sunday 13rd June, in the house of the Community of Sant'Egidio in Guayaquil (Ecuador) some medical doctors, requested by the Community, offered medical examinations free of charge to 80 people (elderly and children).

The elderly, mainly women who beg in front of the churches in the city centre, have been knowing the Community for many years. They receive a weekly visit that is the occasion to have a good snack and to celebrate birthdays and other feasts together, like a family.

The children of the School of Peace come from very poor areas and some of them had never been seen by a doctor before.
In Ecuador health care is actually in charge of the citizens and so the poor people cannot receive the adequate treatment. The friendship between the Community and some doctors allows to offer help to those people in straitened circumstances. Besides the visit, the doctors provided also the necessary drugs.