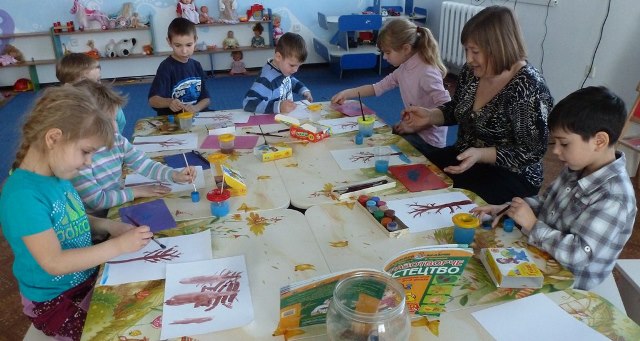 Last October we told about the start of the reconstruction work of the rehabilitation centre for children "The Sail of Hope" of Slovyansk, a city not far from Donetsk, in eastern Ukraine, the scene of heavy fighting that devastated the entire region. (Go to the news).
After four months of work, accomplished thanks to the long-distance adoptions programme of the Community of Sant'Egidio, the Centre was finally able to reopen the doors: it currently houses 25 children and 40 refugee families from the areas of the fighting that, in the "Sail of Hope", receive food, medical care and all the attention they need.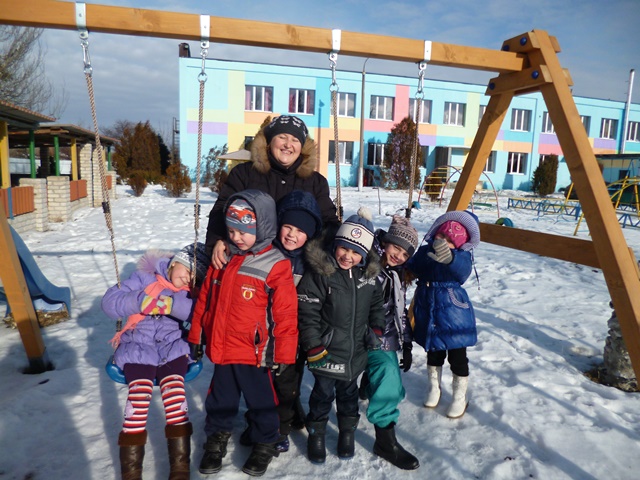 However, the situation in Slovyansk is still very tense. There are about 30,000 refugees, including many children, that in recent months have found shelter in tents or in the destroyed buildings of the city. They need everything: clothes, food, medicine. "The Sail of Hope" has become also a centre for the collection of funds and organises daily distributions of basic necessities.
Through frequent home visits and deliveries of aid, the new Centre aims to be a support to the many elders of the city, living alone in their homes, often without anything. Thus, "The sail of hope" represents an oasis of peace for the families and the children that it houses, but also for many other people: in a city destroyed and made grey by war, the bright colours with which the centre was repainted want to be a sign of hope and serenity.
Few months ago:

| | |
| --- | --- |
| The Centre after the fighting (October 2014) | The new Centre (February 2015) |
| | |