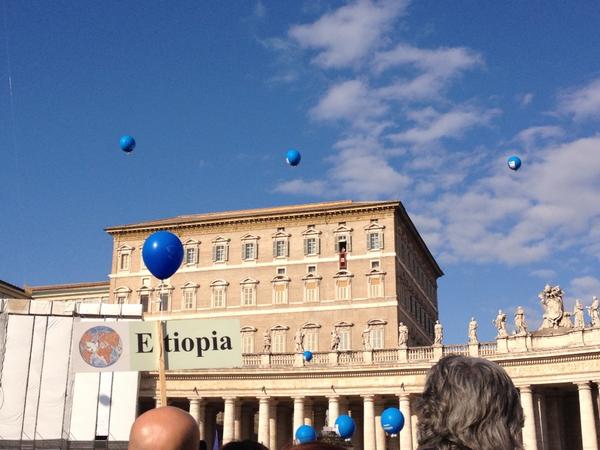 More than 10.000 people reached Piazza San Pietro yesterday for the Angelus of the Pope with the March for Peace organized by the Community of Sant'Egidio, a «sign of renewed responsibility in the building yard of peace».
The event, "Peace in All Lands" has taken place, besides Rome, in 650 different cities of the world in order to clearly mark the beginning of the new year with a new commitment for peace and begin to walk with the pace of peace
This year the events take place on the 50th anniversary of the opening of the Second Vatican Council and of the encyclical of John XXIII «Pacem in terris». It also wants to show the "profound adherence to the meaningful message of Pope Benedict XVI 'Blessed are the Peace-makers".
The marches and the related events that took place all over the world are an occasion to remember the conflicts that are still ravaging our world: the war in Syria, the instability ion the Middle East, the massacres ion Nigeria, the infinite victims in Iraq and Afghanistan, the new conflicts in sub-Saharan Africa. These and many other conflicts tell us that peace is still greatly needed in our world.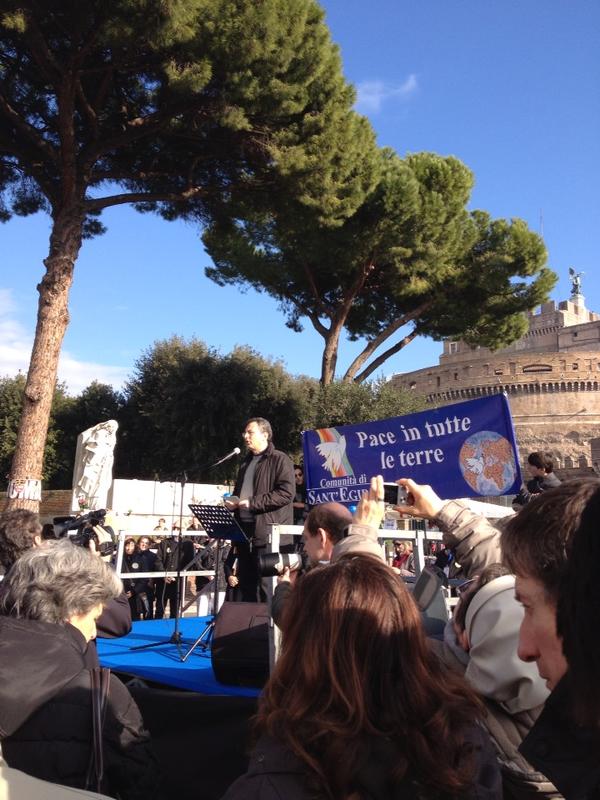 Marco Impagliazzo, the President of the Community, welcoming the participants in Rome said: «Can we dream Peace? PopeBenedict XVI said that peace is possible and that os why we are here». «We want to build peace- he continued- every day, by means of a long thought, keeping in our hearts the tragedies of our time: from Syria and the Middle East, to the Democratic Republic of Congo. We think about all these people on this first day of the year that we live under the sign of hope. The world is indeed changing and we believe that history can be changed through the work for peace».