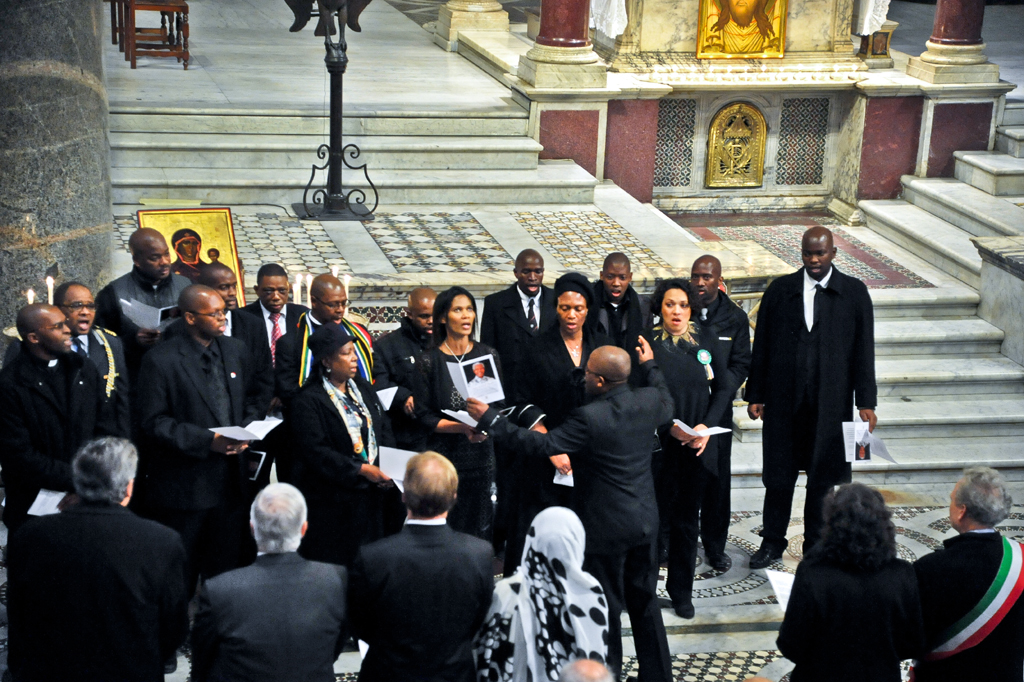 Yesterday lots of people joint the Memorial Service in celebration of Nelson Mandela, organized by Sant'Egidio and the Embassy of South Africa in the church of Santa Maria in Trastevere.
Here is the speech that Marco Impagliazzo, President of the Community of Sant'Egidio, made during the celebration.
"We commemorated Nelson Mandela in prayer, in the beautiful church of Santa Maria in Trastevere, where every day the Community of Sant'Egidio prays, and where every day the gift of peace is invoked for the world.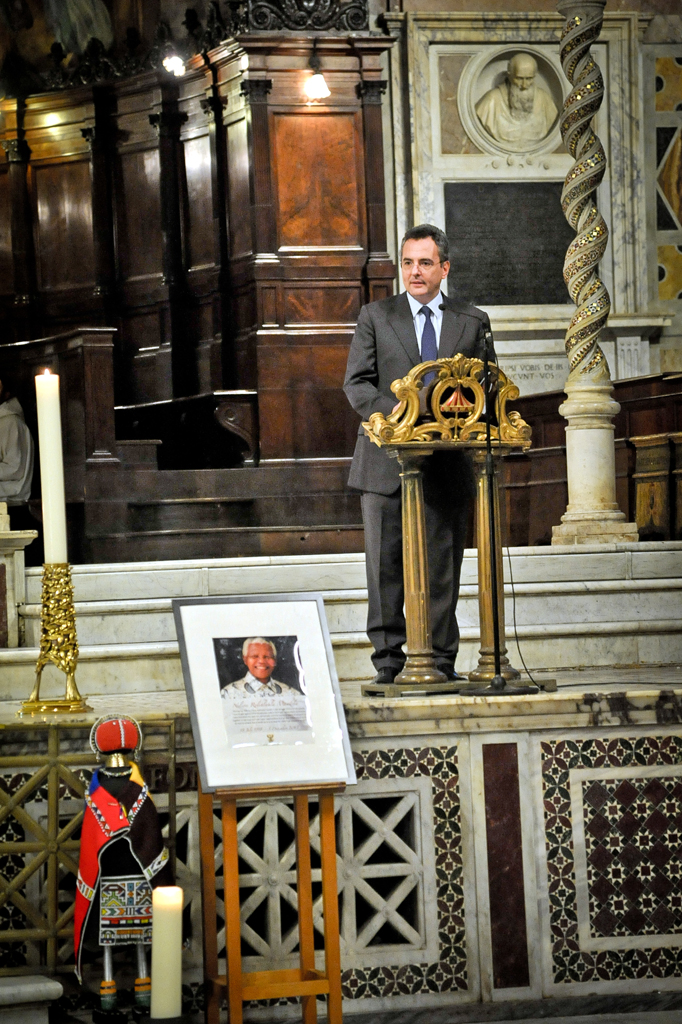 Sant'Egidio has a special bond with the memory of Madiba, because Africa is at the heart of our life and our work. Because peace is for Sant'Egidio a vocation, and Mandela was a man of reconciliation, who could look beyond the barriers of hatred and personal sufferance, and envision a future of life together for the different souls of his people.
The Community of Sant'Egidio could experience the authoritativeness of Nelson Mandela's testimony when we met him during the peace process for Burundi. At his side, we worked for the reconciliation of its people. And we continue to work in this direction today. Mandela's passing leaves us a legacy, a heritage that deat
h cannot suppress and a tomb cannot contain; he tells us that words like Peace, Equality, freedom, are not merely dreams, they are reality for all peoples, for all those who suffer because of conflicts generated by ethnic hatred, by religious enmity or political hostility.
He spoke of personal freedom, and of spiritual freedom. This freedom is the origin of the strength of love and forgiveness that he lived. Mandela teaches us that we must be free, in the spirit first and foremost. We are not born to hate - he said - we are born to love. Someone may have taught us to hate, but God created us for love. Millions of people gather together and pray in these days around this man. And all those who work for peace feel they have an even greater responsibility: to show even more clearly that men and women can truly live together. Thank you Madiba, thank you for your life, for your struggle, thank you for believing that love wins, and not hatred."