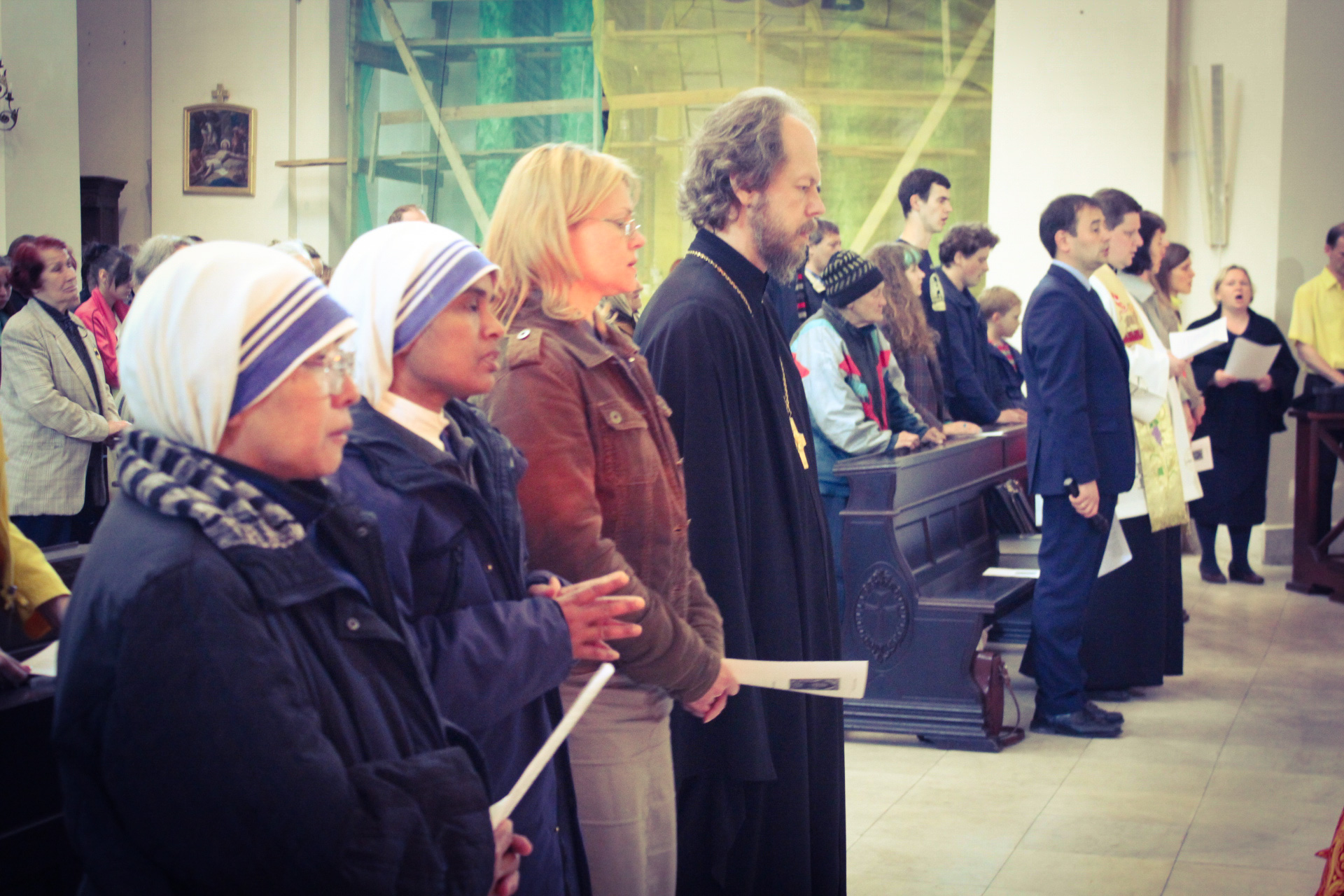 The demand for peace is growing in Ukraine in the face of armed clashes and violence that have hit the country in recent weeks, prompting deep concern for the future. The Community of Sant'Egidio called a prayer for peace in the Latin Catholic cathedral of St. Alexander in Kiev. The prayer was held on 8 May, on the eve of the day that commemorates the end of World War II, which caused millions of deaths in Ukraine. Orthodox, Roman Catholics and Greek-Catholics, Lutherans have prayed for peace in Ukraine and throughout the world, for an end to violence in the eastern regions of the country, for the victims of Odessa and other cities.
"People are looking for peace - said the parish priest of the cathedral, Father Vitaly Bezshkuryj, in his homily - and true peace is given only by Christ. He has overcome death, and our hope is in him. With this hope, we must heal the hearts affected with hatred towards others".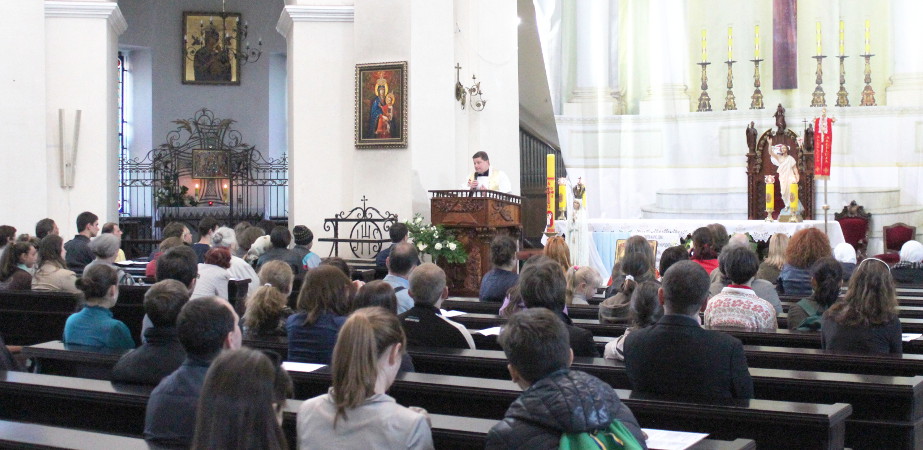 During the prayer, they mentioned also the children of the Rehabilitation Centre "The candle of Hope" of Slavjansk, supported by the programme of long distance adoption of Sant'Egidio, that, together with all the inhabitants of the city, live dramatic days due to fighting in progress.
Father Georgy Kovalenko, a spokesman for the Ukrainian Orthodox Church, who attended the prayer, remembered in his final farewell the victims of World War II in his family and called to be united in the commitment to peace, so that the "day of victory" - as the anniversary of the end of the conflict in Ukraine is called - becomes the "day of victory of peace".
The prayer was attended by many young people, along with families, elders and religious people.