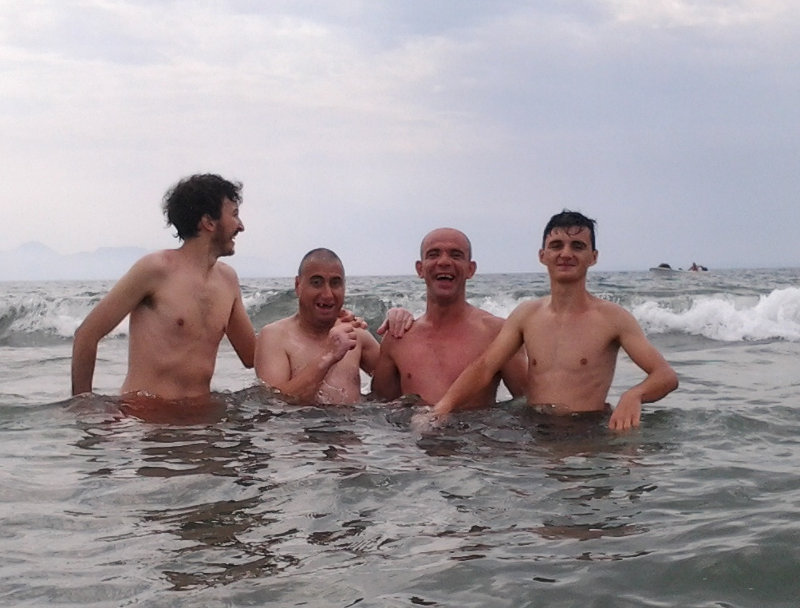 "It's like getting out of jail". So Roza, an elderly woman of the Municipal Institute of Scutari, called the trip to the beach organised by the Community of Sant'Egidio of Scutari on 31 July for a group of 23 elderly and disabled people. After reaching the Velipoja beach, a game of volleyball was followed by a dip in the water and the rest in the shade; subsequently, a wonderful lunch in the woods and group dances to celebrate the special day.
For Astrid, a Muslim, 32 years old, 14 of which in a nursing home, "it was the family holiday": he, with mobility problems, was abandoned by his family but - he says - "Now my parents are called Sant'Egidio". Yes, because Astrid is one of 76 disabled and elderly people that the youth of the Community of Scutari meets every week throughout the year and even in the summer they do not leave them alone: the warmth of the Albanian climate may, in fact, be fought even with human warmth, especially that of the alliance between young and old people.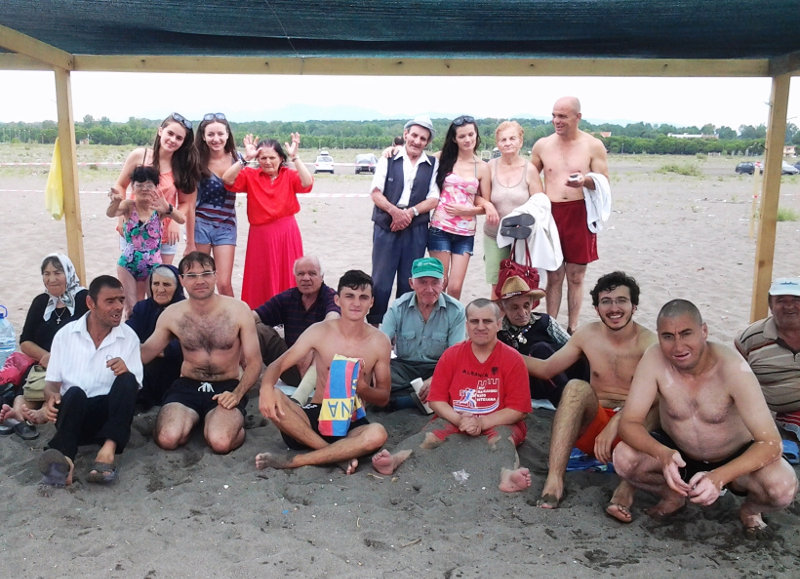 In recent years, the demands of institutionalization in Albania have increased; their offspring, having emigrated abroad, often submit the application. Even in Albanian cities, then, the problem of loneliness of elderly people living alone at home, with all their relatives abroad, is starting.