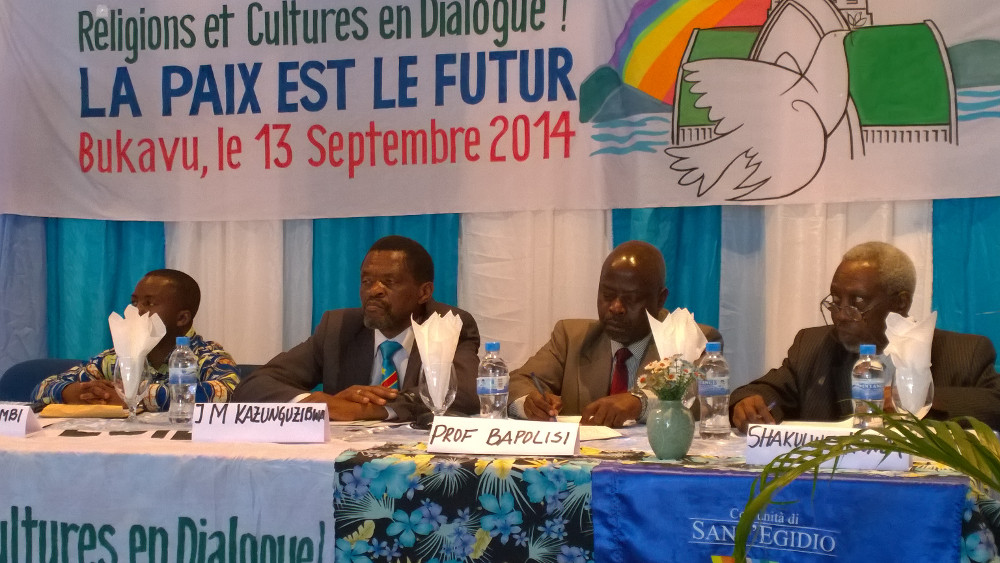 The Spirit of Assisi blows also in Bukavu, in the Democratic Republic of Congo, where last Saturday representatives of the different religions and personalities from the cultural world and civil society attended the meeting promoted by the Community of Sant'Egidio "Peace is the Future", in unity with the international meeting of Antwerp.

Among them Christine Kapalata, delegate of MONUSCO (United Nations Mission for the Stabilization of the Democratic Republic of the Congo), who on behalf of the Special Representative of the Secretary-General of the United Nations thanked the Community "for this initiative of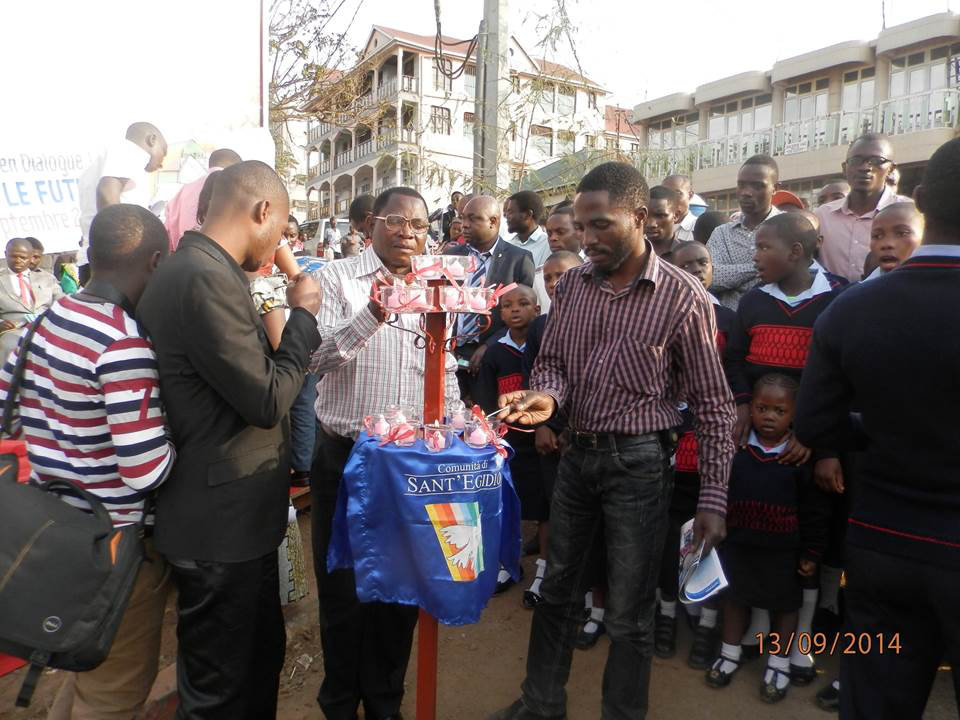 interreligious and intercultural dialogue so propitious for peace".

Many have participated in the roundtables and in the final ceremony at Place de la Paix (Peace Square), where the representatives of religions and civil society signed the appeal launched last week from Antwerp, and turned on the lights, a sign of hope for a future of peace.
At the end of the ceremony, many participants expressed the desire to spread similar initiatives across the country, from the capital Kinshasa, stating that the building of a peaceful society is the responsibility of all.