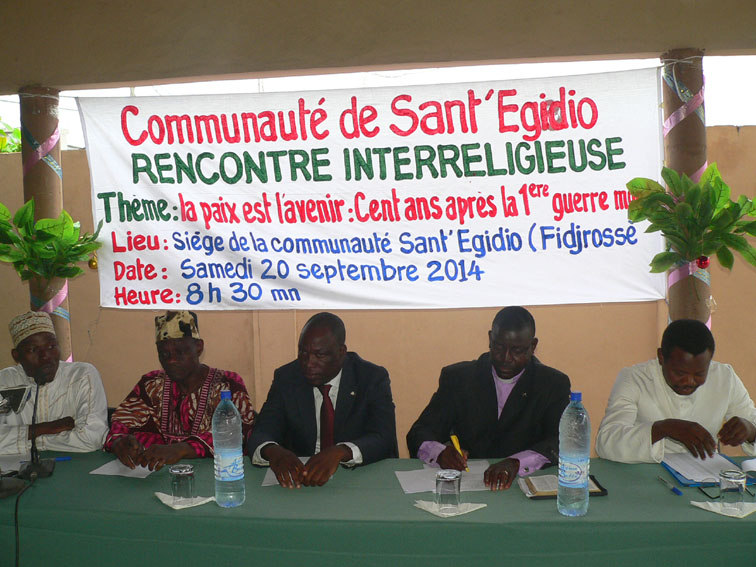 Saturday 20 September the leaders of the major religions of Benin, members of civil society, political men, the representative of the Ministry of the Interior in charge of the cults found themselves at the invitation of the Community of Sant'Egidio in Cotonou, in communion with the meeting of the International prayer for Peace, held in Antwerp in early September. Among the leaders in addition to the Imam of two of the most important mosques in the city, also the President of the Association of religions "endogenous" of Benin and the person responsible for Interreligious Dialogue of the Archdiocese of Cotonou.
By joining the peace appeal of Antwerp, the Imam of the Central Mosque Cadjehoun, Youssouf Ligaly, and that of Agori, Bourkari Moutawakil, said with strong conviction that the name of God is Peace and that no violence can be perpetrated in the name of true Islam. As El Hadj Bourkari said "Boko Haram, whose threat weighs heavily on Benin, acts falsely in the name of Islam but is driven by other interests; for this reason, this kind of meetings have a paramount importance to preserve us from such tendencies".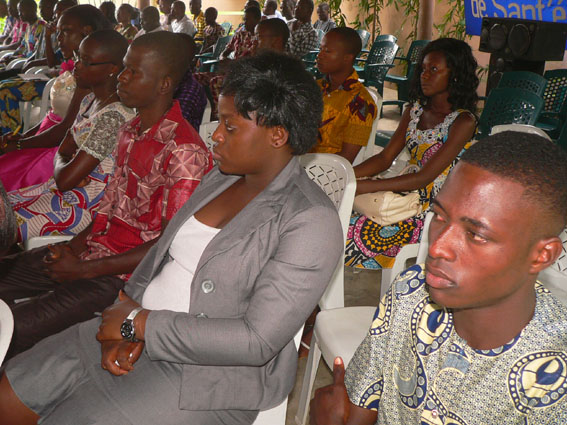 Pastor Albert Onibon of the Methodist Church addressed another aspect of violence, that of lynchings as a scourge of Benin's society; scourge against which the Community of Sant'Egidio has been fighting for many years in the country.
The meeting, which took place in the presence of many young people, ended with the signing of the Peace Appeal and the launch of a dove, signs of the commitment of all religions to continue to work together with the Community of Sant'Egidio to preserve peace.
The press and the local television have followed with interest the event, whose message has reached a wide audience.