Manila (Philippines): The first children registered within the framework of the BRAVO! programme
(17 April 2009)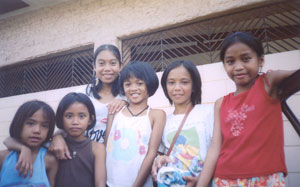 The National Statistical Institute of the Philippines has estimated that in 2005 the approximate number of minor not legally registered was 2.6 millions, on a total population of almost 90 million residents.
Although the efforts of the last years to simplify the administrative procedures, and particularly to facilitate the registration of unrecorded children, the procedure for late registration is still complex and too expensive for poor families.
Sometimes also those who started the procedure for late recognition interrupt it and renounce.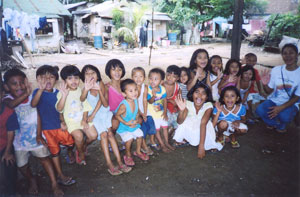 In the periphery of Manila there are many families that did not register the sons at the legal registry for the most various reasons, among which the length and the costs of the procedures.
The Community of Sant'Egidio, with the BRAVO! programme, makes aware parents and sons about the importance of personal registration, supports the families in carrying out the administrative procedures and support the costs.
In the last months, in the Municipality of Cainta in Manila (very poor location of the periphery), already six children of the School of Peace of the Community and six adults received their personal certificate thanks to this commitment.