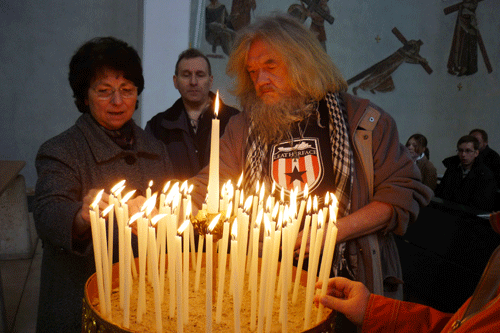 Last 21st March, the Community of Sant'Egidio of Wurzburg (Germany) celebrated an ecumenical prayer to remember all those who have been living and died in the street due to the taugh conditions of rough sleeping.
After the prayer, that gathered a few hundreds people, among those a number of homeless people, a big dinner was prepared.
The victims of the Japanes earthquake were also remembered during the prayer.