Rome (Italy) – Celebrating the programme "The right to education, the right to a future": when the schooling integration of gypsies is a success
28th may 2011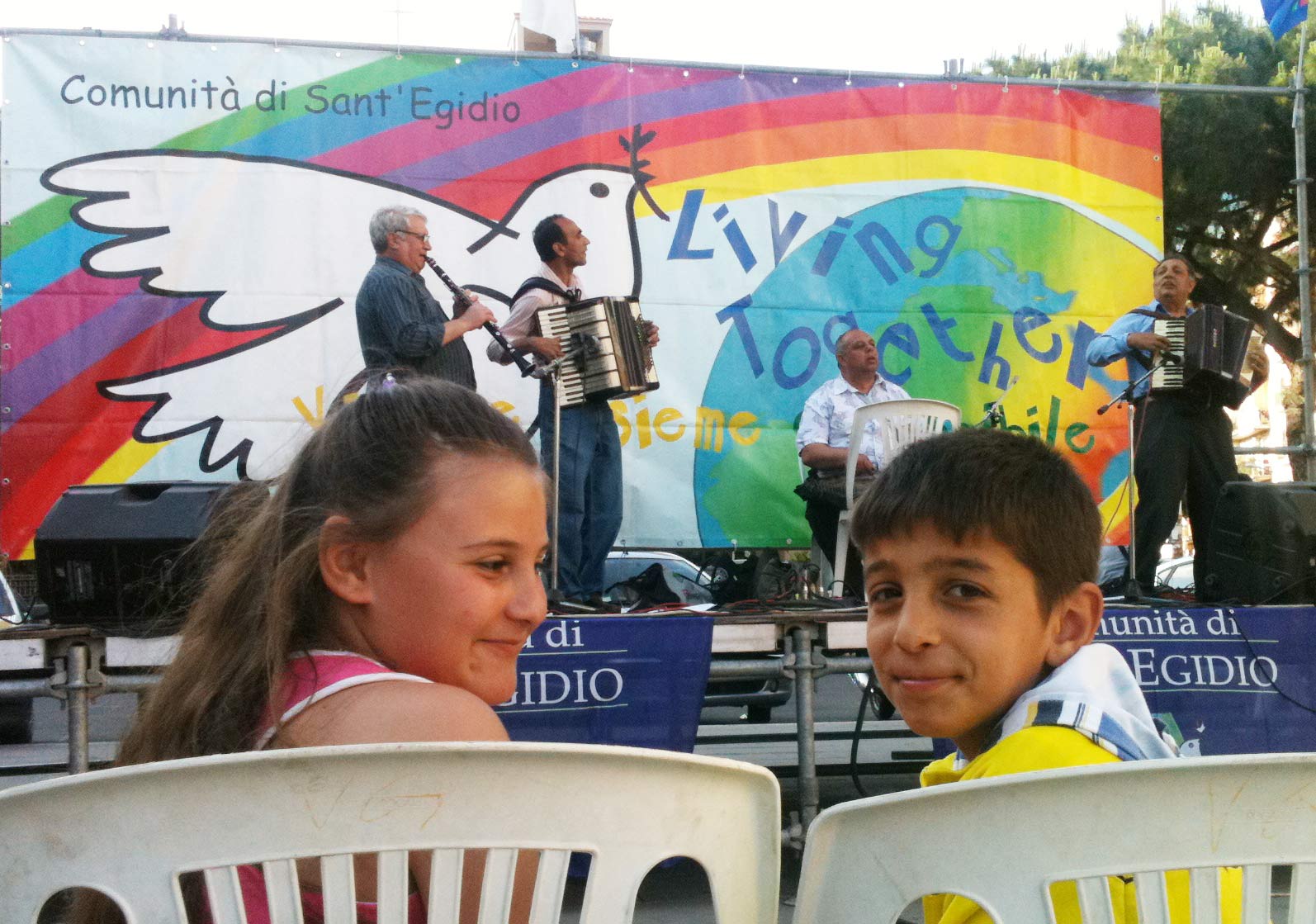 "Living together": a celebration was held last Saturday, 28th May in a crowded square in the Eastern periphery of Rome, to close the third year of the programme "The right to schooling, the right to a future", aiming at schooling integration of gypsies.
Many young musicians from schools of the city gathered to play: the Sound for Peace, tha band Huawen of the Chinese Culture and Language School in Rome, the famous Roma Orchestra. Their music was the background to the protagonists of the celebration, the gypsy children and family part of the programme.
Madalina and Marius were appointed for their attendance to school: their primary school could count four days of absence only throughout the year!
Madalina e Marius sono stati premiati per la loro altissima frequenza scolastica: la loro scuola elementare li ha visti assenti solo 4 giorni in tutto l'anno!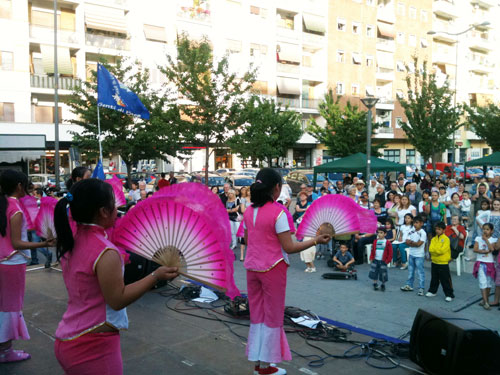 Marian and Marian were attending secondary school and they were awarded not for the attendance frequency, for their extraordinary marks. They got an average of 9 and 8 (out of 10) respectively! A more than deserved award!

Their results are the most evident success but throughout the last three years, the program can be declared successful for all the 120 children supported. All the main objectives of the project were accomplished: prevention and reduction of absence from school, supporting the involvement of the gypsy students in all the activities of the school, prevention against intolerance and educating to the living together among different people.
The Programme "The right to schooling, the right to a future" ►
Some pictures: