Aging in Africa: In Douala, in Cameroon, free medical visits for the elderly poor
June 11, 2011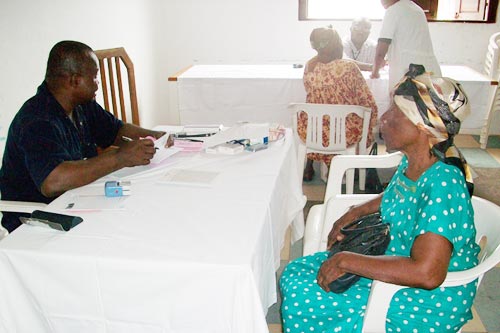 The Community of Sant'Egidio in Douala (Cameroon) held in the month of June free medical consultations for the elderly, in the home of the Community, with the help offered free of charge by a team of friends nurses and doctors.

Many seniors have benefited the visits and free medicines.

Indeed, with the spreading of poverty, the elderly poor can not go to the doctor for lack of means.

Care, in fact, are extra. Even in public hospitals one will pay for everything. For this, the poorest older people delay applying to physicians and often, when they are brought to the hospital, it's too late.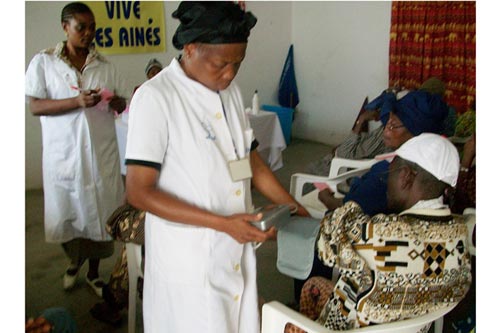 Many diseases have been reported, some of which are typical of old age (hypertension, diabetes, arthritis and cardiovascular diseases) that if properly handled could be kept under control. While often poverty and lack of treatment aggravate the condition of the elderly. In many cases, doctors have found a state of malnutrition.

The Community of Sant Egidio in Douala takes care of many elderly in the city and works to promote a culture of life and care for the elderly, against a mentality that puts them increasingly at the margins of social life. The words "Vive les Aines" (Long live the elderly), which dominated in the visiting room of the Community House, is the message that, through medical examinations, the Community wanted to communicate to those who, ageing, often feel sentenced to the blessing of living a long life with too much difficulty and hardship.