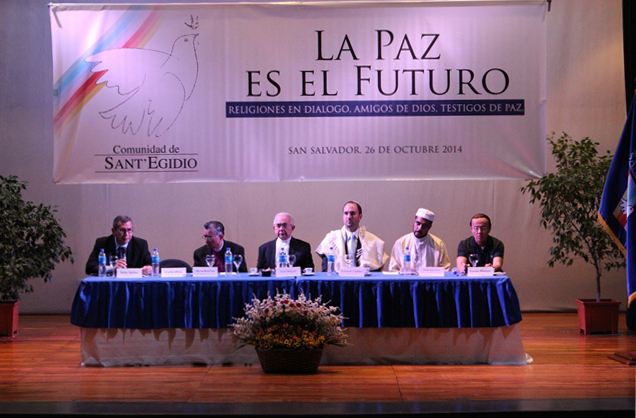 On 26 October in San Salvador representatives of Christianity, Islam, Judaism and other world religions, met at the invitation of the Community of Sant'Egidio on the anniversary of the historic day of prayer for peace called by the holy Pope John Paul II in Assisi in 1986.
The event began with a lecture entitled "Peace is the future: God's friends and witnesses of peace" where the floor was taken by the vicar general of the archdiocese of San Salvador, Jesus Delgado, the Anglican Bishop, Martin Barahona, Abderrahman Agdaou, secretary of the Islamic community in El Salvador, Cecilia Alfaro, representative of the Lutheran Church of El Salvador, Fernando Lapiduz, Chief Rabbi of the Jewish community and Gerson Martinez, Minister of Public Works of the Republic of El Salvador.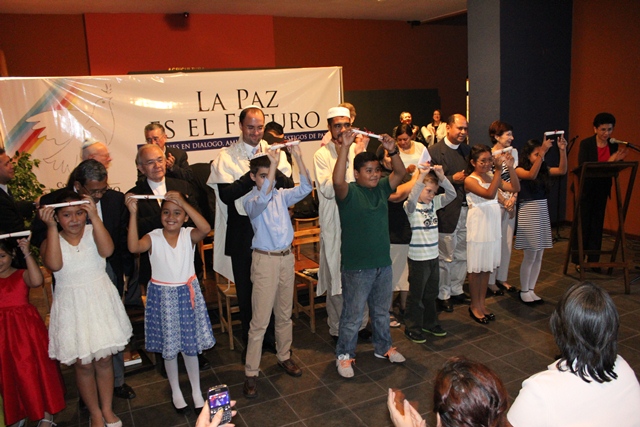 After the conference, the faithful and the representatives of the different religions prayed for peace in the world in different places, according to their own religious tradition. An ecumenical prayer brought together Christians of all denominations.
The day ended with the signing of an appeal for peace, the same as that signed in Antwerp on 9 September by the representatives of the world religions.
It was moving to see the children that accompanied the men to sign the document, the symbol of a commitment to building a better world, without violence and war for future generations.