Washington D.C. (USA) 17 November: A delegation of the Community of Sant'Egidio at the White House and Department of State for meetings on peace, widespread violence and interreligious dialogue.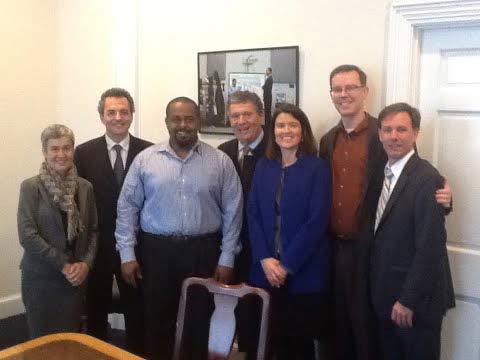 At the White House the delegation led by Prof. Marco Impagliazzo met with Mr Denis McDonough, Deputy National Security Advisor, to discuss issues such as the stability of the Balkans, the development of the Arab Spring, poverty in Africa and widespread violence in Central America.

Later the delegation met with Mr Joshua Du Bois and Mrs Alexia Kelly, Director and Vice Director of the Office for Faith-Based and Neighborhood Partnerships, discussing topics related to interreligious dialogue for peace.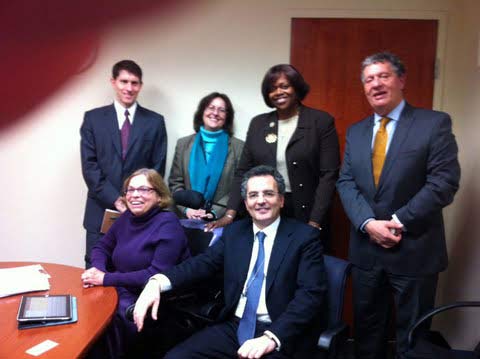 At the Department of State meetings with various offices took place, guided by Ambassador Johnson Cook; among them the office for Human Rights and Relious Freedom. On the agenda was the role of Christian minorities in the world.

On the same day, in Washington D.C., the Office of the Community of Sant'Egidio for Peace and International Cooperation, connected to the United States Bishops' Conference and the US Administration, was inaugurated in the presence of many friends, ambassadors and representatives of the White House and Department of State.