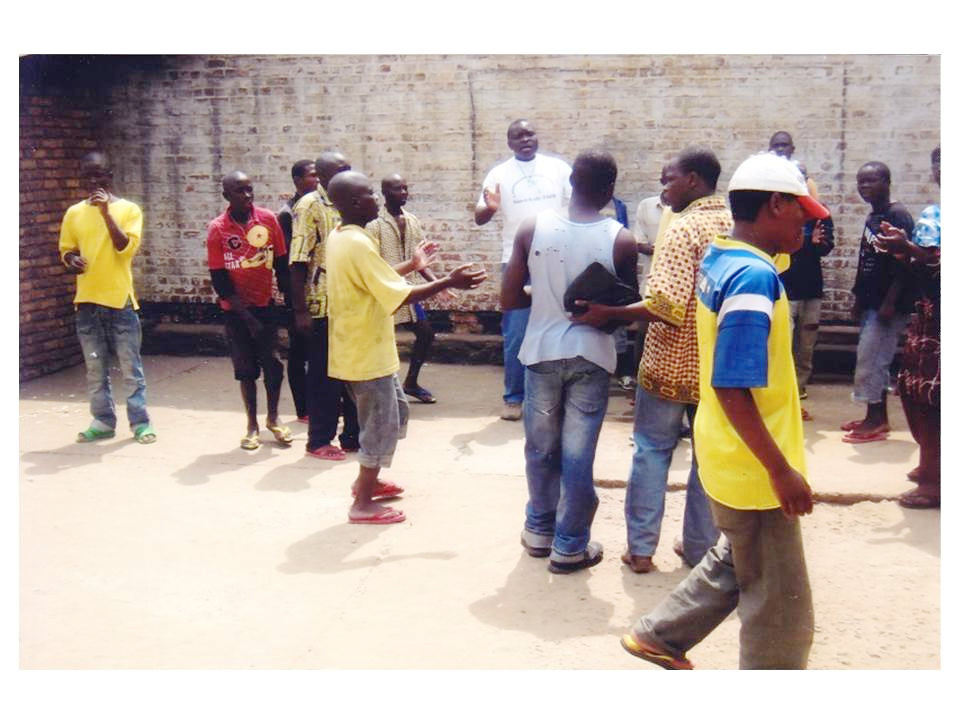 Since the crisis of 1994, due to the genocide in Rwanda, the roads in the Kivu region have been full with children and young people who have been called "Maibobo", i.e., "street kids."
At first it was unaccompanied minors fleeing the war who had lost their parents and were literally lost, often bringing with them the trauma of the conflict. Today, after almost 20 years since those tragic events, the phenomenon of street children is not finished, and has even dramatically increased. Every day you can meet boys of 10, 12 or even older, who have broken family ties, they sleep rough and wander around the streets of the city in search of survival in a society that does not care about them, and in a world increasingly individualistic.
When the first "School of Peace" began in Bukavu in the neighborhood of the Cathedral of Notre Dame de la Paix, in the area known as Muhungu, we welcomed children from all social backgrounds and origins (school children coming from very poor families, and without a family ...).
Through the close friendship with these children, including through school aid, we soon realized that some of them did not have a home or a family. We remember "Idea" and Joshua (11 and 12 years), who were always together and cleaned the machines at the crossroads to survive ... thanks to the School of Peace we have also grown up, and have known the life and history of these children who were despised by all.
| | |
| --- | --- |
| There is no child with a bad destiny. We refuse this idea. Everytone can have a good future. Nothing is impossible! | "I made this chair for my mother. When I will be back home I will tell her: I made it for you!» |
| | |
| --- | --- |
| Freed from jail, these teenagers have given thanks to our Community composing a song: «Sant'Egidio Inasaidia!» one of the top ten at "SingAfrika" music contest | Learning a job is a joy.... |