Addis Abeba (Ethiopia): The Commission of the African Union and the Community of Sant'Egidio signed a "Memorandum of Understanding"
July 16th 2010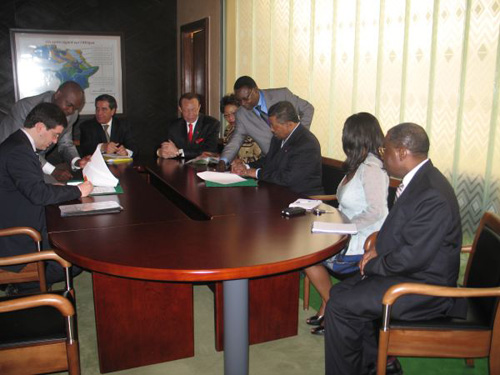 On Thursday July 15th a Memorandum of Understanding was signed between the African Union Commission and the Community of Sant'Egidio.

The agreement recognizes, within the framework of the action of the African Union in the prevention, management and resolution of conflicts, the role of the Community of Sant'Egidio in the search for peace and for inter-religious and inter-cultural dialogue
The agreement furthermore stresses that the collaboration between the two institutions is auspicable and needed. The agreement also foresees that they jointly engage to promote the value of life and the dignity of each person, the respect for human rigths, the refusal all forms of violence and the struggle against poverty.
The agreement foresees mutual exchange of information especially regarding the search for peace and the fight against AIDS.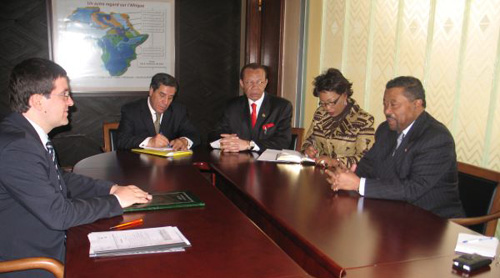 "Mr. Ping commended the Community for its humanitarian achievements in Africa particularly in the field of peace ". He expressed satisfaction to have the community of Saint' Egidio as a partner to improve the living condition of both the African and Italian populations".
He also remembered the numerous interventions of the Community of Sant'Egidio from the one in Mozambique to the recent signing of an agreement for the future of Guinea Conakry. Ping also underlined that the special nature of Sant'Egidio, that "is not one the many NGO's, but that only cares for the good of the poor and of Africa" is a resource for the whole continent.

During the meeting the delegation of the Community explained the results of the DREAM program (against AIDS) and of Bravo! for the registration of children.

Press Release (AFRICAN UNION)