Thousands of people took part in Genoa to the march to remember the deportation of Jews during the WWII.
3rd November 2010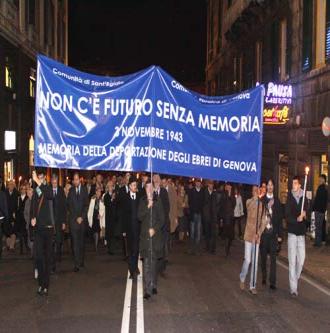 The Community of Sant'Egidio and the Jewish Community of Genoa organized, for the very first time this year, a "March of Memory" to remember the more than 200 Jews deported from Genoa by nazi-fascists.

Thousands of people took part to the march, going through the city from the "Galleria Mazzini" to the Sinagogue.