Malawi - The training course "Long live the elderly!" has started
April 1, 2011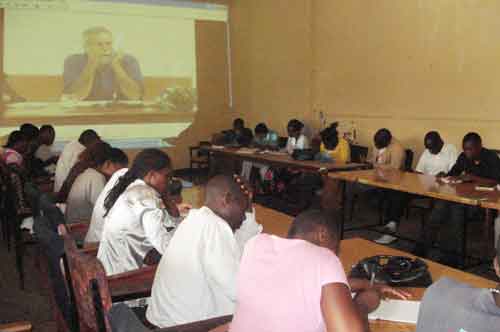 "Long live the elderly" is the title of the training course aimed at persons of the Community of Sant'Egidio in Malawi in charge of the service to the elderly people, started in March simultaneously in three cities, Lilongwe, Mzuzu, Blantyre.

Participants, about one hundred in the three cities, from all the districts where communities are present, will attend course on a monthly basis, with lessons on cultural themes (such as, for example, the aging of population in the world), medical (physical and mental aging, diseases associated with aging, lack of self-sufficiency, nutrition in the elderly, blood pressure etc. ..) but also social problems related to housing and institutionalization.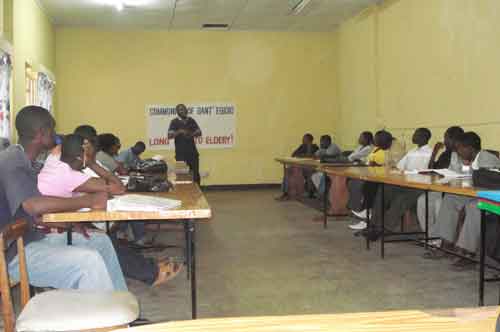 The goal of "Long live the elderly!" is to provide scientific support for the Community of Sant'Egidio in Malawi, which meets every day many older people, loves them and helps them to live. A support which along the years has become closeness, friendship, care, companionship and which will be enriched by this course with important scientific concepts.
The situation of elderly people in Malawi is critical in many points of view and the Community of Sant'Egidio, being close to older people and knowing their stories, was among the first to notice many changes: the crisis of the extended family, the problem of the charges of witchcraft to many older people because of their increasing age.
From this awareness, which resulted in the international conference on the phenomenon of the elderly entitled "Aging in Africa, raising awareness among the Nations", held right in Malawi in 2010, it was necessary to engage in a cultural awareness of the whole society around Malawian elderly so that advancing in age be not considered anymore - as unfortunately happens - a disaster but a blessing, and many people can say "Long live the elderly."