The summer of solidarity of the friends of the Community of Sant'Egidio in Moscow ended with a nice three-day holiday which was attended by a group of old people from two geriatric institutions, some disabled people, homeless friends that the Community meets during the weekly distributions at stations, the two women guests of the stay and families living in conditions of economic hardship.
The "variety" of the guests, from 3 months to 95 years old!, has beautified these days that have had an intense programme. It was nice to see how the homeless helped the disabled, or how the children listened carefully to the stories of the elderly. Really one single family gathered with the Community. The comments by the poor were touching: "I have restarted to live with these holidays!", "It was a paradise!", "I expected a miracle, and the miracle has come true!"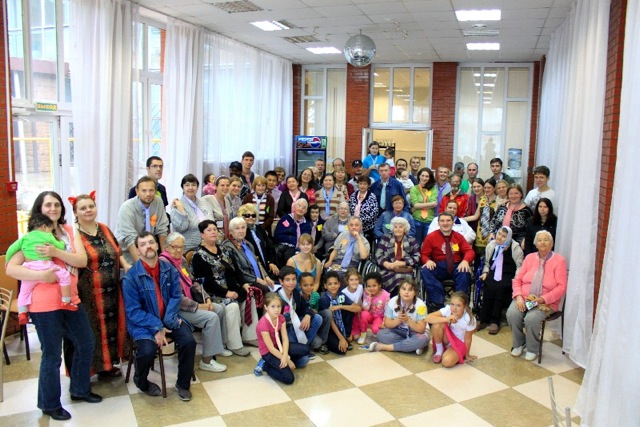 This year, among other things, the holidays coincided with the memory of Sant'Egidio, which was celebrated with a prayer attended with emotion by all the poor.

As every year, one day of the stay was devoted to workshops. This year the choice was really wide: workshops of art, poetry, music, cooking, dancing, sewing, theatre and also... the beauty salon! The latter was particularly appreciated by the homeless friends and the poor who do not have the opportunity to cut their hair and beard regularly.
As this summer some friends of the Community of Sant'Egidio were in Mozambique to help the DREAM programme, as is customary, one morning was dedicated to solidarity with Africa. There were many questions and, above all, there was a great desire to help the project specifically.Volodya, a disabled artist who had painted a picture during the painting workshop, decided to offer his work for a charity auction in favour of DREAM that took place on the last day. They also organised a sale with the objects produced in the workshops of art and sewing and its proceeds were donated to the children of the nutritional centre in Beira.