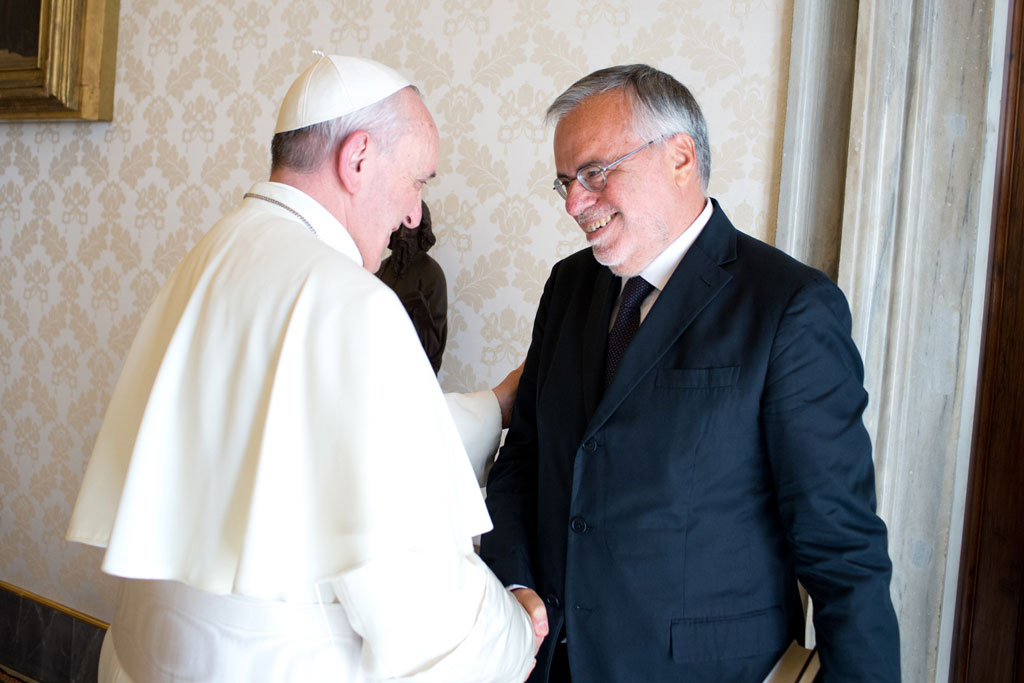 Pope Francis received this morning in audience at the Vatican, Andrea Riccardi, Marco Impagliazzo, founder and president of the Community of Sant'Egidio.

During the audience several topics were covered, related to peace, dialogue between religions and ecumenism, on the eve of the International Meeting for Peace in the spirit of Assisi to be held in Rome from 29 September to 1 October.

The meeting, titled "The courage of hope", has special significance at this time of international crisis, particularly acute in Syria and throughout the Middle East. The pope was informed of the activities of the Community for peace in that area of the world and also in Africa.
Also the commitment of the Community with the poor and in the suburbs of the big cities of Europe, Africa and Latin America was dealt with.

Particular attention has been paid to the issue of elderly people living alone in Europe and Africa, and the treatment of AIDS in Africa, through the Dream Program, which assists 215,000 people sick in ten African countries and from which 21,000 healthy infants were born from HIV positive mothers in last 10 years.
click on images for wide view