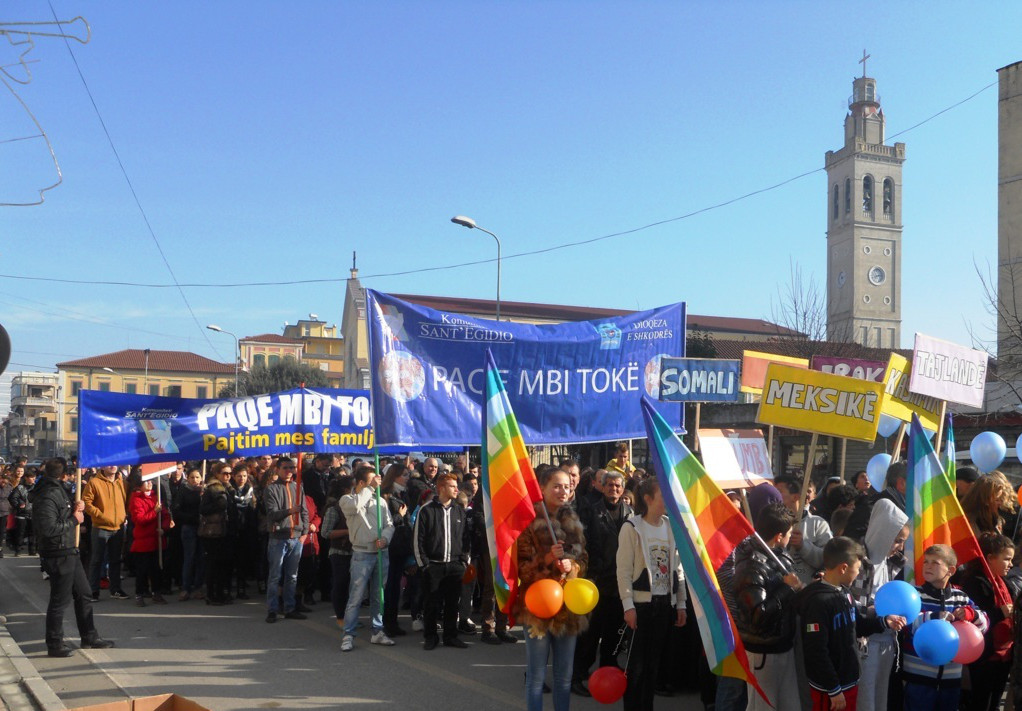 On Saturday 4 January the march "Peace in all lands", promoted by the Sant'Egidio Community in collaboration with the Archdiocese of Shkoder-Pult, was held in Scutari (Albania).
More than 500 people attended the festive procession led by Archbishop Mons. Angelo Massafra and Father Nikolla Petani, representing the Orthodox Church of Albania.

The Community invited to reflect on Pope Francis' message on the occasion of the World Day of Peace, emphasizing the importance of dialogue, forgiveness and reconciliation. It was the opportunity to remember both the wars in the world and the problem of blood revenge according to the ancient Albanian customary code of kanun, which, still today, forces many families to live confined for fear of violence.
The testimony of Sokol Hili, belonging to a family involved in a blood faidadi, but who has chosen the path of reconciliation, was particularly significant. He recalled that "silence might seem the best choice, but forgiveness is the way to justice that leads to peace".

Mons. Massafra, expressing his "deep gratitude to the Community of Sant'Egidio for having promoted the march in Scutari for the third consecutive year" called for the unity of religions to build a world of peace. Father Nikolla Petani invited to be people of peace at the beginning of a year marked by 17 ongoing conflicts in the world.

The march, which passed through the historic town centre, ended with the laying of an olive tree as a sign of reconciliation and peace.