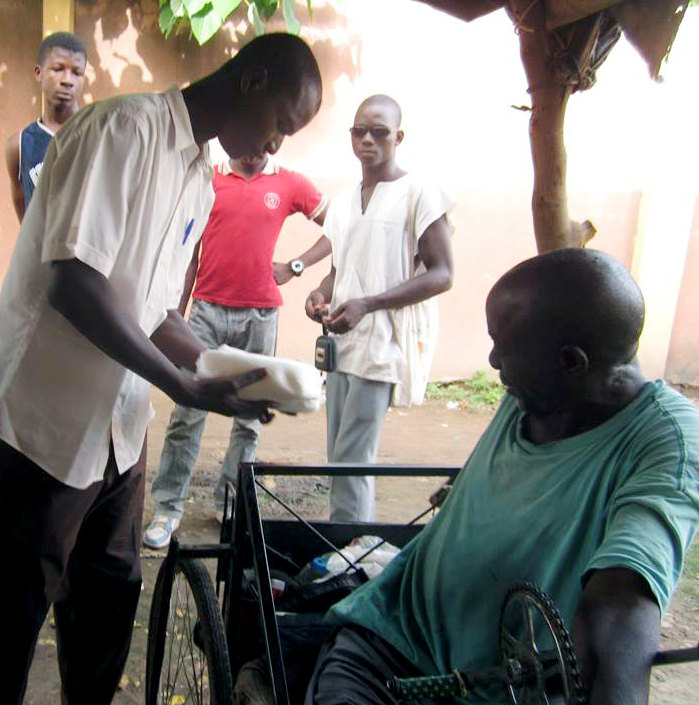 The Summer of Solidarity has also reached the village of Djicoroni, near Bamako in Mali. Here, the Community of Sant'Egidio regularly visits the village elders, most of them lepers, who these days are celebrating Ramadan (Muslims constitute more than 80% of the population of Mali). For the occasion, the youth of Sant'Egidio donated to every village elder 3 kg of sugar, especially valuable in the country, especially in this month of fasting.
Many elders, moved, thanked for this free friendship, some said to the youth of the Community: "You are a blessing", just like Pope Francis said during his visit to the Community of Sant'Egidio last 15 June: "those that live so will find blessing in life and will be blessing to others".
In addition to highlighting friendship between generations and in particular to those that are poorest and most neglected such as the sick elderly, this gesture and the weekly visits have also become an important event for the village. In fact, many passers-by stop and join the Community in meeting and talking to the elderly. It is a significant change in village life because it marks the breaking of the isolation of the elderly and especially of the fear surrounding leprosy patients. It is the testimony of how solidarity changes the lives of people and the environment that surrounds them.