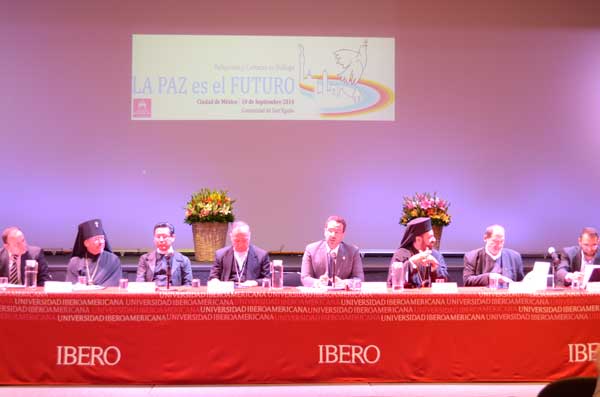 On 10 September the Conference "Peace is the future" was held at the central Auditorium of the the Jesuit Ibero-American University in Mexico City inspired by the interreligious meeting organised by the Community of Sant'Egidio in Antwerp that has just ended.
A precious moment of dialogue and mutual understanding, in a difficult time like the present, and in a country often martyred by violence, that stressed how the root of every religion - Christianity, Judaism, Islam - is peace.
The meeting was opened with greetings from the university rector, Father David Fernández Dávalos, and featured speeches by Mons. Leopoldo Gonzalez Gonzalez, Bishop of Tapachula and President of the Mexican Episcopal Commission for dialogue and communion, Rabbi Leonel Levy of Bet-El community of Mexico City;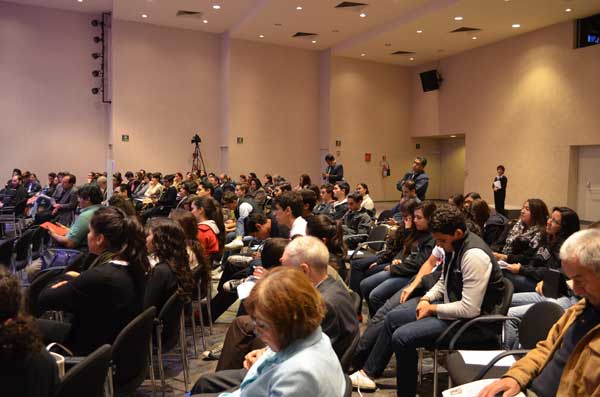 Archbishop Antonio Alejo of the Orthodox Church in America, Reverend Efren Velazquez Gutierrez of the Anglican Church, Reverend Archimandrite Fadi Rabbath of the Orthodox Catholic Apostolic Church of Antioch, Father Yaacoub Joseph Badaoui of the Maronite Church in Lebanon, Dr. Erhan Çokcoşkun, Director of Turkish Cultural Center, who brought the voice of Islam.

Finally the Appeal for Peace 2014 of Antwerp was proclaimed and signed by all the participants at the conference.