For the high school and university students of Kiev, it has become a tradition to celebrate 9 May, the day when the end of World War II is commemorated, with a day of celebration with the elderly living in institutions: it is the Day of solidarity between generations, which has been promoted for several years now by the Community of Sant'Egidio in Ukraine.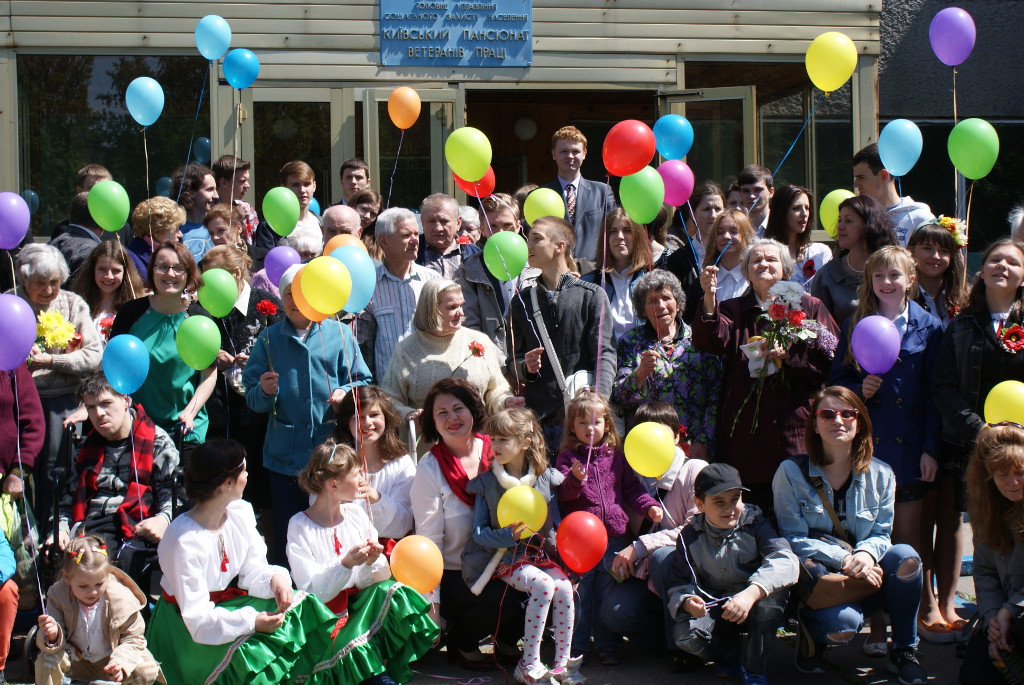 This year, the festival began with a concert where the young and the elderly performed, which was followed by the poems and dances of the children of the School of Peace and of those of the family homes, supported by the programme of long-distance adoptions of Sant'Egidio. Each old person received flowers, sweets, and especially friendship and attention. For the youngest, it was an exciting meeting, a discovery: "It was so nice to look at the eyes of the elders, shining!", "We made friends easily with the elderly, we talked about many things", "We were touched" - these were some of the comments by the boys. The party then continued in the rooms of the bedridden elderly that could not attend the concert, to bring greetings to the loneliest people.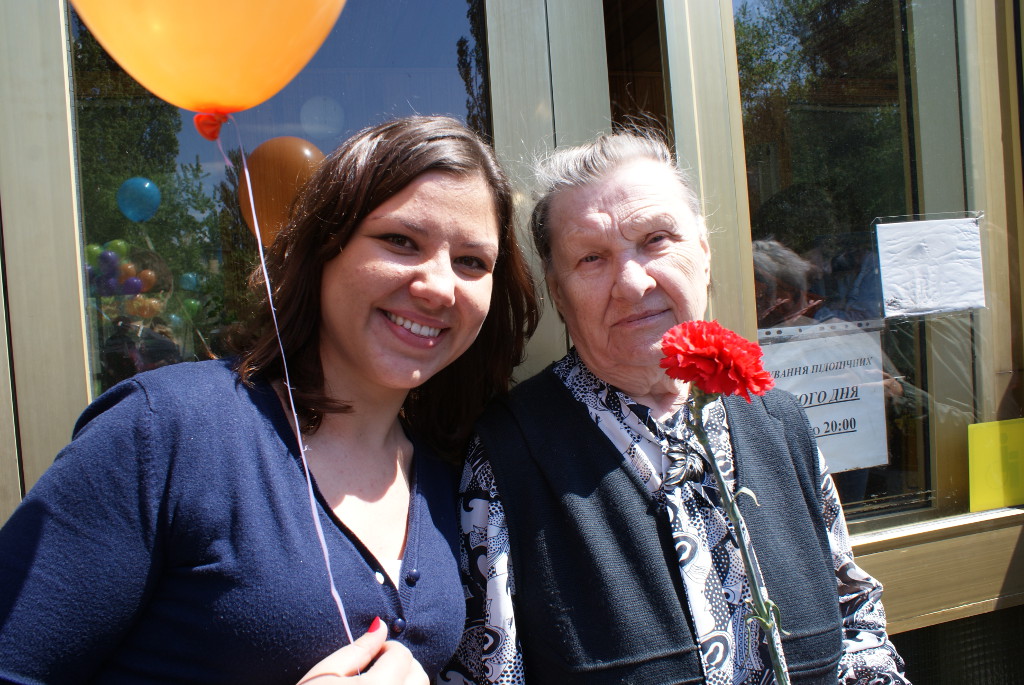 The Day of Solidarity between Generations ended with a moment especially expected: all released colourful balloons into the sky as a symbol of peace in Ukraine and around the world, which today is everyone's dream.
The party between generations is a new tradition for Ukraine, a country where there is no culture of the meeting between generations and where you easily lose the ties with others. It is an opportunity to sow peace in the heart of the elderly, victims of poverty and solitude, and in that of young people, who sometimes look to the future with concern because of the war.