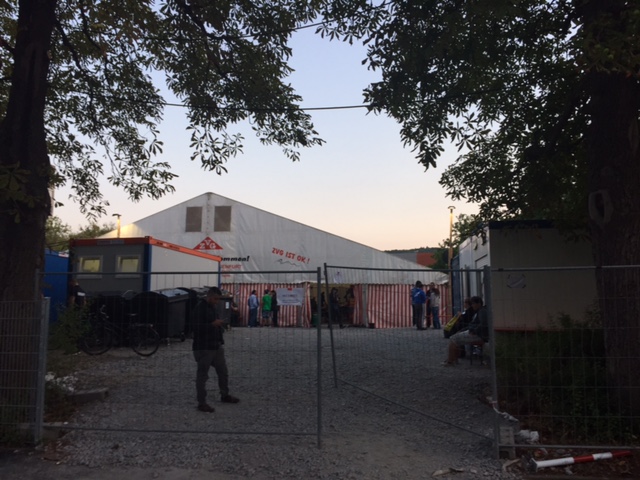 The images of the refugees on their way to Germany after a long and dangerous journey, first passing through the Aegean and then through the Balkans, went around the world. The Community of Sant'Egidio in Germany is engaged in the welcome of newcomers, women, children, men, mostly fleeing war zones, such as Syria and Iraq.

In August, in Zellerau, a district of the city of Wurzburg where Sant'Egidio, more than thirty years ago, began its service to the poor and where today it is present with the School of Peace, the help to the elderly, the soup kitchen for the homeless and the German language school for migrants, authorities mounted a tent to accommodate two hundred refugees mostly from Syria. The Community therefore started distributions of food and clothing. Some Syrians were accompanied to do medical examinations. Very early language courses were also activated in the field, in which many German citizens that turned to Sant'Egidio to help refugees were also involved. Trips were also organised to make less harsh the situation of those living in a tent after a long and difficult journey.

In recent weeks, the Community of Sant'Egidio of Munich has intensified its presence alongside the refugees arriving at the train station, place of arrival for many, especially Syrians, Iraqis and Afghans that come to Germany on trains from Austria. The same is happening in Berlin, where the Youth for Peace have turned in particular to unaccompanied minors, organising with them their parties and building bridges of friendship. These are mainly young Eritreans, many of whom now participate in the prayer of the Community of Sant'Egidio. In Würzburg, the Community organised a prayer to remember the relatives of an Eritrean family that died in the desert trying to reach Libya. A prayer that also arrives in Innsbruck, Austria, where the Community of Sant'Egidio, together with the bishop, dedicates a monthly prayer to peace and to the memory of the refugees disappeared on their way to salvation.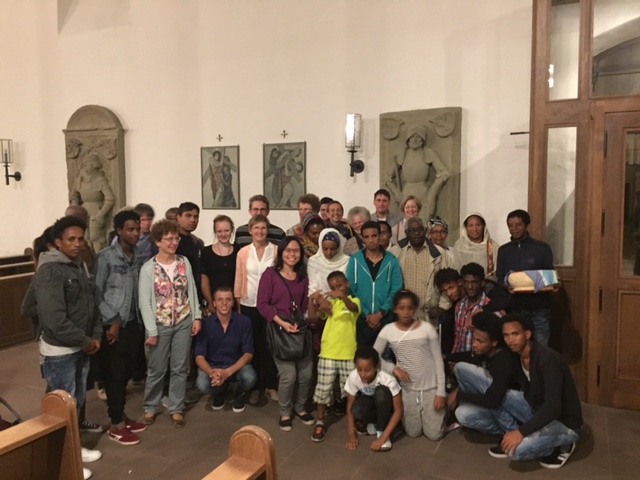 In Bremen, where in recent months a strong friendship with many young Eritreans has been born, the prayer of the Community takes place in German and English so as to allow the numerous participation of the "new Europeans". In many cities, the children of refugees have begun to attend the Schools of Peace, while the older ones have begun to help other poor people with Sant'Egidio. Some of them visit the elderly Germans in nursing homes, as happens in Mönchengladbach, or help in the soup kitchen in Würzburg and Monchengladbach, even cooking their traditional dishes very appreciated by guests.