Although the temperature was as usual on the verge of 50 °C during hot pakistani summer, there was no shortage of moments of solidarity with the dearest friends of the Community of Sant'Egidio, namely the youngest and the elderly.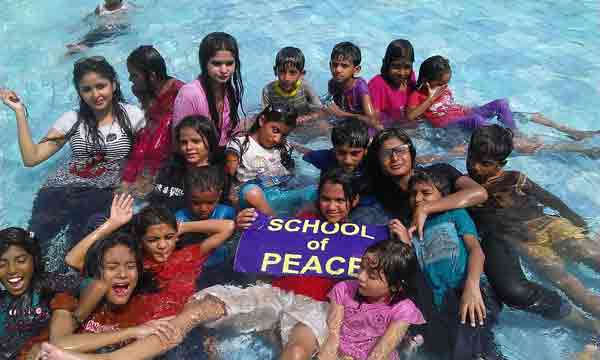 Children of School of Peace spent days full of freshness and fun in the english-style public gardens, at the zoo and in the water-parks of the towns. Many of them had the chance to visit those places for the first time in their life, going out from their areas where they usually roam around in the streets or at home; they could finally feel some coolness far from the heat waves.

The whole day trip to the local water-park with the children in Lahore was unforgettable. "Today is like Eid!" the little ones exclaimed, referring to the same happiness of the great feast for the end of the Ramadan. "It was like Heaven!" Their joy is palpable in the pictures that we are publishing.(click on the picturs for zooming).

The elderly people of Lahore enjoyed a wonderful day too, with a banquet on the grass, taking pictures and singing together.
In Sialkot - the famous city where the Father of the Nation and poet Iqbal was born - forty children coming from two different Schools of Peace had a trip in the best park of the town. They could play cricket, have lunch, walk around in a place that many only knew by name.
Not to mention children of the School of Peace in Faisalabad who, after a visit to the zoo and to the public park, could solemnly celebrate the Indipendence Day with traditional dances.