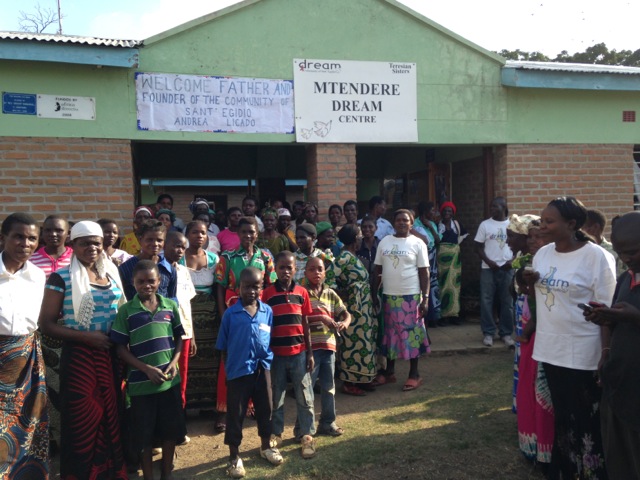 Mtendere, which means "Peace" in chicewa, the language of Malawi, is a village located not too far from the capital, Lilongwe, in a mountainous area far from the main road in Dedza district, few kilometres from the border with Mozambique.

A DREAM centre for AIDS treatment was opened here in 2008. The centre is run in partnership with the Diocesan Teresian Sisters and treatment is provided for more than 1,500 AIDS patients in the area.
During his visit to Malawi, Andrea Riccardi and a delegation of the Community of Rome visited the centre and met the staff, the patients and the activists.

As Sister Perpetua, the person responsible for the centre, noted on this occasion, before the arrival of DREAM many sick people died because they had no access to medical treatment. The nearest centre in the area was 35 kilometres away and hardly anyone could have access to treatment due to the lack of public transport.

Thanks to the synergy between DREAM and the Teresian Congregation, the situation in the district has changed a lot. Since 2008, thanks to the Mtendere DREAM centre, nearly 200 children have been born free from HIV thanks to vertical prevention treatment.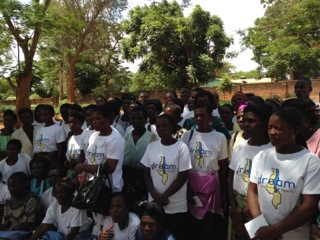 The meeting was attended by the activists of "THE DREAM", the movement born from the AIDS treatment programme that involves so many women - and also some men - in the effort to spread a culture of hope encouraging to have access to free medical care offered in the centre.

Patients also came in many, happy to be able to meet Andrea Riccardi and the Community of Rome delegation, to witness the effectiveness of a treatment combining medical excellence and human sensitivity.

The meeting at the DREAM centre, with its centenary trees and lush vegetation, was a real meeting of ... Mtendere, namely, of peace.