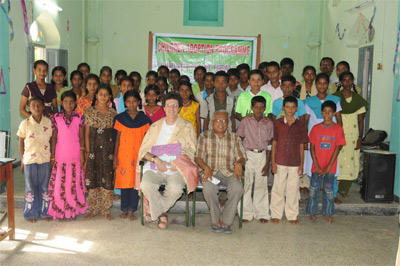 Tuticorin (India): A meeting with children and young people who have participated to the Long Distance Adoption program of the Community since the Tsunami of 2004
July 15 2010
On July 3rd, in Tuticorin, Southern India
the visit of a delegation of the Community of
Sant'Egidio to the group of children who had been adopted at a distance just after the tsunami of 2004, was a true celebration.
The children and young people involved are about 50 ranging from 10 to 17 years of age. They all live in the district of Tuticorin or in villages around the town. All of the area was badly affected and damaged by the tsunami.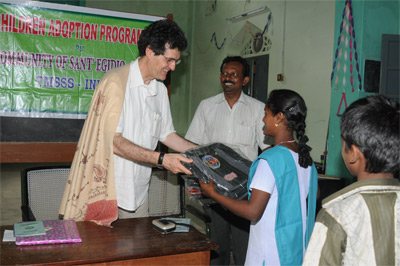 In these years, thanks to the support received by the adoption program, they were able to attend school. Some of them are also going to college this year.
During the meeting, that was also attende by the parents, they have all expressed their desire to continue their studies. All the children also told their dreams for the future.
The students who have done best at school were awarded a special plake while all of them received as a gift a bag to be used for their books.